CLITORAL JOY - Film
To women, owning their own orgasm pleasure
Comment
We advocate the many benefits of masturbation both for men and woman, and hope through our female masturbation videos we help to remove the shame and stigma surrounding solo sex and to show women owning their orgasm pleasure for themselves.
Join Romy as she talks to camera, teasing and letting us become involved with her arousal. She's putting on a personal show just for us, talking us through her every move, luring us in to indulge and enjoy every moment as she does.
She gives herself over to the joys of self-pleasure, letting her hands roam over her skin, down her legs and back up, unbuttoning her silky pyjama top and seducing us with her movements.
"I'm going to take these off now… hope you don't mind," she says cheekily removing her black lace panties. As if anyone would object! Undulating her pelvis as she smooths sexy oil over her flesh, she's turning herself on. Her breathing deepens and her look of seduction becomes even more intense as the lust she's building for her orgasm pleasure heightens.
What a gorgeous sight to see a woman take charge of her solo sex session—fingering her beautiful pussy, bringing herself to the brink with both hands all the while, including us in her personal passion with her naughty looks and hot words.
Taking the heat to the next level, Romy explores her body's sexual responses using a very special tiny wand which oscillates with pinpoint precision to induce knee trembling orgasm pleasure.
Sex toys are a wonderful way to enhance not only your own masturbation fun, but bringing them into the bedroom with a lover can turn a normal sexy session into an absolutely mind-blowing orgasmic adventure. Far from being competition, sex toys are there to complement your own techniques.
There's no mistaking the real live climax taking place as we watch, captivated by this stunning sexually confident woman.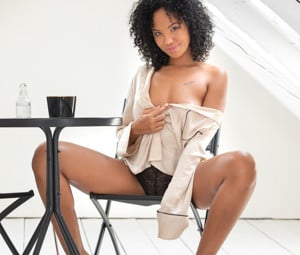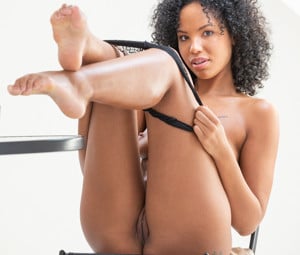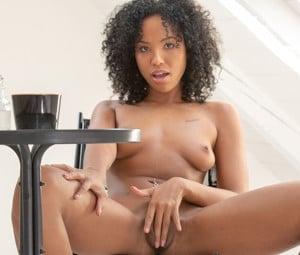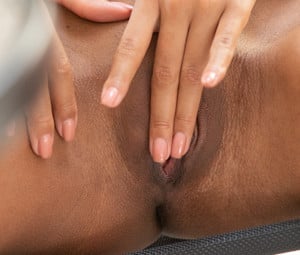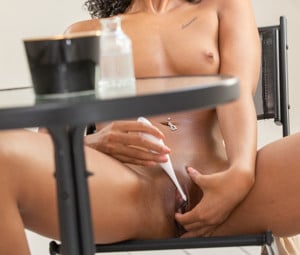 Other Films you may enjoy
Below is a selection of recently updated films and stories, just click on the image to view in greater detail