BEAUTIFUL INK - Film
Very sexy couple enjoy hot lustful pleasure
Comment
Sometimes you simply have to give in to lustful pleasure with your lover. This film is a perfect example of two people who just can't take their hands off each other.
Full of natural sexual chemistry between our leading lady and her tattooed gentleman, we indulge alongside them in their lustful pleasure as we watch.
The way the porn film starts so lovingly with Angelo caressing Sofia's flesh, taking in her beautiful contours as she dozes, you can almost feel the tender touch drawing sparks of electricity down your own body. A gorgeous way to start the day. Angelo is clearly very skilled in the art of the tease and it is a delicious moment when he finally reaches to his lover's flowery panties and massages her sweet spot there. The action quickly heats up as Sofia responds to his touch, arching her back and rising to meet his every caress.
Sophia is lost in rapture throughout, under the spell of her tattooed lover's expert ministrations. Oh to be Sophia! The sheer visual feast of these two beautiful lovers entwining will have you ready for some lustful pleasure of your own.
The gorgeous surroundings, the crisp white sheets with the contrasting tanned flesh all combine to bring you a delicious, very sensual and arousing lustful pleasure-driven film. It offers all the sexy content you wish to have in an erotic movie that has been beautifully and ethically produced with love and care.
We just can't get enough of sharing moments with people who truly have deep chemistry and connection that enhances our overall sensual experience while watching gorgeous sex films. There's something so special and hot to be able to witness the union of two humans enjoying their bodies in a good deep pleasurable fuck. Sex is one of our most joyous natural indulgences so we should feel free to dive into our desires shame-free and empowered.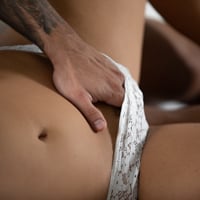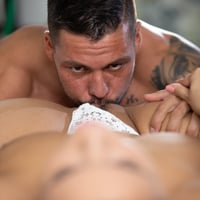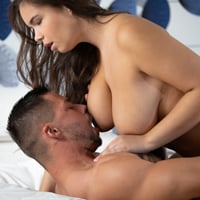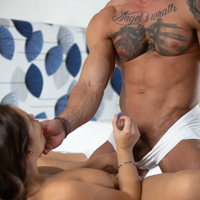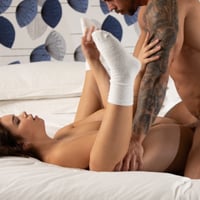 Other Films you may enjoy
Below is a selection of recently updated films and stories, just click on the image to view in greater detail