HERE SHE CUMS - Film
Beautiful couple enjoy sensual lovemaking in bed
Comment
As you are swept along with the music, you will instantly get a sense of the chilled mood and tone of this very sensual couple lovemaking in bed. It has a delightful tempo of relaxed pleasure, which works perfectly when reflecting on just a couple enjoying great real, natural sex in bed together. It is unhurried and delightfully casual with the understanding of depicting how a couple can simply enjoy each other and ensure they both get equally aroused when the mood takes them. In this erotic sex movie, there is no saucy lingerie or kinky bondage rope, but just two sexy bodies wanting to fuck each other.
The scene is beautifully captured in soft natural light in keeping with the natural approach this couple have to their sex. Snuggling up again in their warm, used bed, the sleepy Max is quickly and lovingly aroused as Daisy rolls down under the sheets to knowingly find her man's cock. Max has no hesitation in responding to her touching caresses and is quickly stirred as she gives him an erotic sexy hot blowjob. There is no hesitation. Daisy just wants to fuck her man again and clearly just wants more sex and knows exactly how to get her man ready to please her needs.
This young couple are in touch with each other's moves, they enjoy kissing, licking, touching, finger fucking and caressing every part of each other's bodies, giving plenty of focus to those erogenous zones. Daisy knows she wants to enjoy multiple orgasms which she does so easily over and over with Max, knowing just when to add extra stimulus, rubbing and massaging her clit to ensure she pushes her orgasm on and on.
If you are looking for a sexy lovemaking in bed film that demonstrates just great honest real sex, this is a horny one you must watch. It is certainly a great example of how couples should enjoy those quiet little moments in bed together.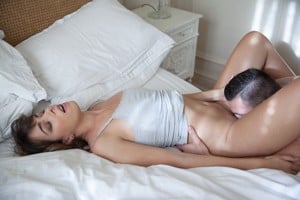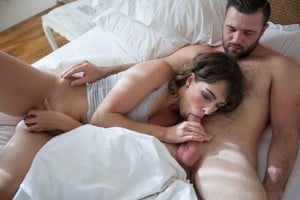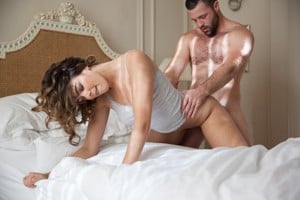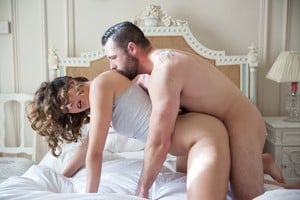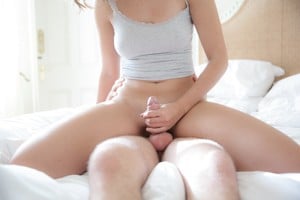 Other Films you may enjoy
Below is a selection of recently updated films and stories, just click on the image to view in greater detail