MORE JAM - Film
Sexy natural brunette enjoying kitchen sex with her lover
Comment
More naughty films for you to enjoy such as this kitchen sex scene. In fact kitchens play a key location for many lovers in a home so very appropriate that Samantha and Benjamin find themselves enjoying some morning kitchen sex.
Following a morning of delicious foreplay and arousal in the kitchen after a night of seriously hot carnal, physical passion, our lovers thirst for pleasure is still not over. Both bodies though tender and a little raw, but still tingling with the sensation and desire for more enjoyment. During this naughty erotic film, our two lovers in this scene take their time to enjoy immense and extended foreplay rather than moving straight into penetrative sex, using every chance to continue to devour and enjoy each others bodies which just brings about more erotic orgasms.
As they are in the kitchen the chance of a little food sex certainly comes into play, as jam is soon used as part of their sexual fun with the sticky sweet texture being applied and devoured on Samantha's soft skin only adding to the tender oral pleasure she is receiving. Mouths and tongues explore taste and eat, suck and lick all the sweet jam and juices from each other in a show of tender giving sex to each other. There is no rush, just a need to ensure both parties find themselves fulfilled and utterly pleasured.
With so much seductive oral and foreplay pleasure given, this only leads to many smaller orgasms over and over as he later uses his fingers to plunge deep into her hot aching and well used and pleasured pussy. This sexy film is just part one of our lover's steamy kitchen sex they enjoy together and is one of many naughty erotic films I have personally created for your viewing pleasure.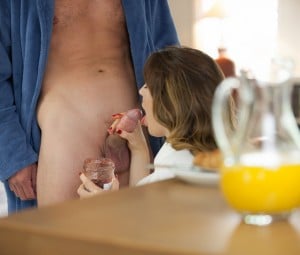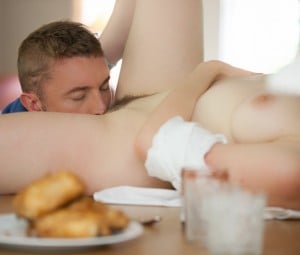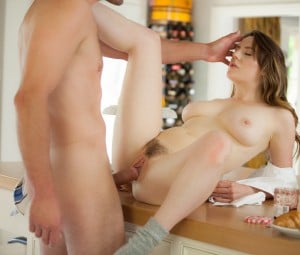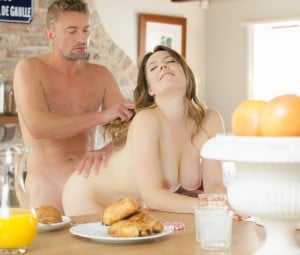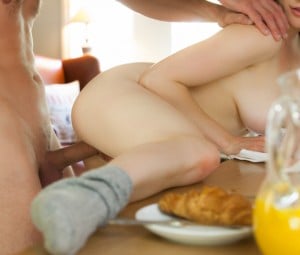 Other Films you may enjoy
Below is a selection of recently updated films and stories, just click on the image to view in greater detail