TWO WET - Film
Passionate lovers enjoy having sensual shower sex
Comment
There is nothing like watching wet shower sex videos, they are something that conjures up a hotbed of stimulating sauciness and sexual fantasy porn. How often have you thought of having a special wet scene of your own and having some shower sex? Something about the hot steamy water running over your body and that of your lover that just adds so much more erotic sensual pleasure. It is certainly a place many lovers think to enjoy sex with their partner.
Now imagine being naked in your shower when the man you have often fantasied about is caught standing against the doorway voyeur porn written over his face as he watches you with hungry eyes. Do you resist the temptation or seize the moment and create your own delicious erotic scene for yourself. Well, your moment arises very spontaneously and without any thought, you give him that look of desire. That very much sums up this soft porn scene here, its a moment that is seized and the passion becomes very clear.
This wet shower film captures the naughty illicit encounter of two young lovers doing just that and taking their chance to enjoy each other's wet, horny, naked bodies when they know they shouldn't. Having watched quietly from afar, our gorgeous Dennis needs little encouragement to remove his clothes, revealing a sexy athletic body every bit a match for her fantasy as he strips for her. His excitement is obvious as he joins Sweet Cat in the shower and begins to explore her body with his hands and mouth as the water pours over them. They devour each other passionately and he is soon lifting her to new heights of pleasure both figuratively and literally as her fantasy becomes a reality and she savours the taste of his forbidden fruit. Maybe this might just give you some naughty ideas of your own and enjoy your own little encounter and have some fabulous wet sex in the shower.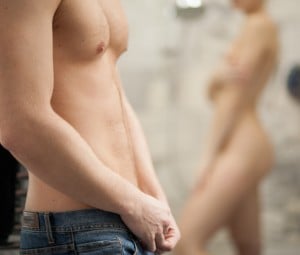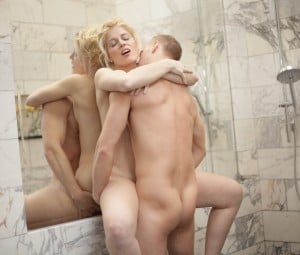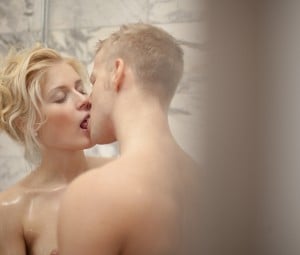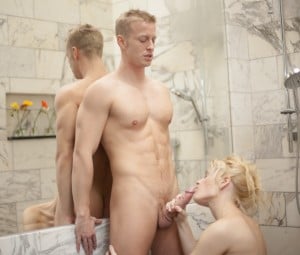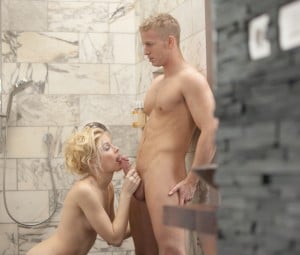 Other Films you may enjoy
Below is a selection of recently updated films and stories, just click on the image to view in greater detail