VACATION SEX - Film
Hot horny couple get steamy and enjoy some vacation sex
Comment
A sexy continuation from WATCHING HIM where this hot horny couple enjoy some steamy outdoor sex together. It's hardly surprising that our lovely Jasmine wanted more. Having languished on her outdoor chair admiring her sexy guy, she was fuelled with heated desire. All the time teasing her body and big boobs as she masturbated quietly while watching him.
While unapologetically touching herself, she watched him avidly. Soaking up the vision of his dark athletic body, arousing herself into such a horny state. Her mind now so stimulated and absorbed it matched a raw physical need. She now desperately craved sex but tried not to seem too keen. It was her single focus as she looked across at Romeo. The opportunity was there, and no reason that she should think otherwise. She couldn't imagine after their time together during this holiday he wouldn't be after the very same. This was her chance for some sensual vacation sex, while they were alone together and outdoors too.
Fuck this was one afternoon she wasn't going to forget in a hurry. With a name like Romeo, he was made to be her lover.
Finally, she watches him leave the pool and sit by her side. Not wishing to give away her true feelings of sexual desire, she waits before kissing his hot lips. So very quickly the kisses become intent and searching, mouths full and wanton and they embark on their very sexy afternoon of hot fucking. A sexy erotic movie of passionate, sensual lovemaking, leaving her feelings very clear as to her true feelings for her sexy lover.
In this vacation sex film you can expect some strong sexual chemistry as these two lovers enjoy the pleasures of each other.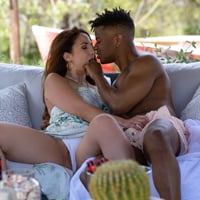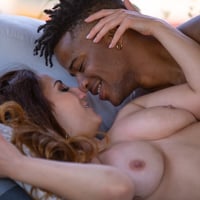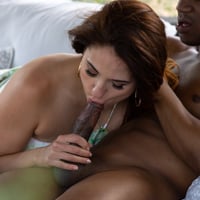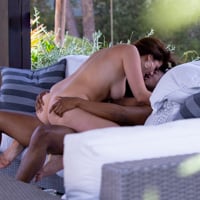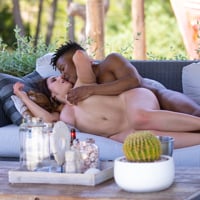 Other Films you may enjoy
Below is a selection of recently updated films and stories, just click on the image to view in greater detail