REAL PLEASURE - Film
The joys of self-pleasure for women
Comment
Do you masturbate? Do you know how to bring yourself personal pleasure and sexual arousal? Understanding how to self-pleasure is not always so easy for everyone. We all need to experiment and find ways of what works for us. This adult erotic movie is one of a series of female masturbation movies. We invite our models to talk about their own self-pleasure and what they personally enjoy. They chat about what gets them horny and what they do to find that perfect moment. All is shown in a beautiful sexual way. Each one helping to portray how to explore your body and stimulate your clitoris and vulva to provide pleasure and orgasm release.
We want to show quite simply, the importance of relaxing and taking time to explore your body.  Whether it is by fingering, massage or using a toy. Although it should not be the sole aim to orgasm, the value of enjoying that moment of release and the increased production of oxytocin, otherwise known as the love hormone is so valuable. It's important to remember it is a great mood booster.
Just this act alone will trigger the release of endorphins which is a natural pain relief hormone. These hormones surge in the brain. They are highly active during arousal. They help to sooth nerve impulses, which cause pain from menstrual cramps, migraines and even joint pain. It also has an effect on our emotional wellbeing. So when we orgasm, it is a fact our tolerance and awareness of pain increases significantly. So for natural wellbeing, enjoying the simple pleasures of some female masturbation is vital. Self-pleasure should never be underrated. But supported and encouraged.
Enjoy watching and hearing directly from Katana as she gives her female masturbation tips in this ASMR sex video. She gently teased and stimulates her body in a way she finds deeply arousing. Make sure to explore and enjoy more of our hot and sexy self-pleasure movies.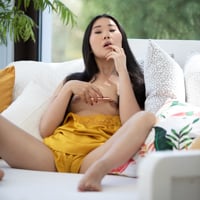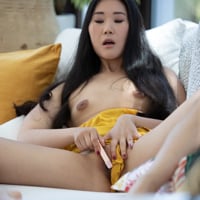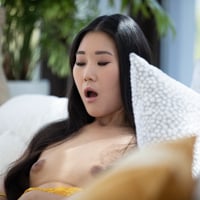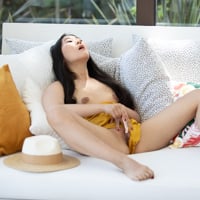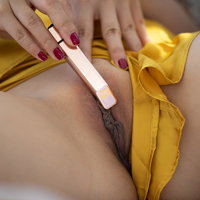 Other Films you may enjoy
Below is a selection of recently updated films and stories, just click on the image to view in greater detail