ZEST FOR LIFE - Film
Couple Make Passionate Love to One Another
Comment
Passionate and meaningful sex is what so many of us lust after. As we see here with this couple making passionate love. A moment of intense sexual desire, a connection of pleasure and individuals. Sometimes it may be a spontaneous opportunity when the moment of excitement grabs us, and won't let go. These are the ones that fuel our mind. These take over our thoughts and foster the surge of hormones that drive our sexual focus.
When a beautiful woman such a the arousingly sexual Cherry arrives at the gate to meet her handsome lover Ricky for some passionate outdoor sex, and it's no wonder they both struggle to hold back. The chemistry is there and hard to contain. There is no reason to hold back from chasing that passion. Some hot kissing tenderly given, quickly summon up a much stronger desire, and they are very soon deep into each other's mouths and bodies.
This is a beautiful erotic sex movie of a couple making passionate love. A couple of lovers intent on enjoying sensual, and intimate carnal pleasures. Through the film, there is a pace and heated need. Their lovemaking is not forced but absorbing to watch. Both lovers are unapologetic in their desire for each other and their almost sensual frenzied need not waiting until they are in the villa. They don't waste time but are quickly involved and focused on each other's mouths and bodies. Its all about consuming each other and showing and portraying great sex between 2 people. Pleasure, passion, desire, and need all beautifully filmed as they kiss, explore and fuck each other while outdoors.
If looking for a great artistic porn film, where you want to see and enjoy the connection between 2 people. You will enjoy this sexy movie. For those who are great fans of Cherry and Ricky together, do check out their model profiles for the other sex videos they have appeared in.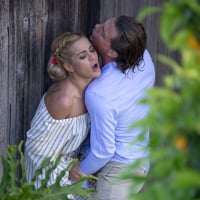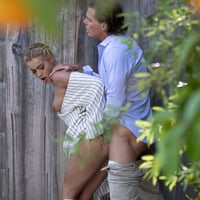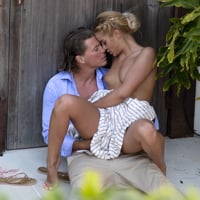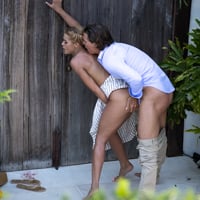 Other Films you may enjoy
Below is a selection of recently updated films and stories, just click on the image to view in greater detail