ESCORT AT HOME - Film
Couple engage in escort role play fantasy
Comment
This is a naughty escort role play porn video fantasy. It focuses on the anticipation of playing the role of an escort for the night and the excitement of being dressed to thrill and tease. The concept of having a woman in control and obviously dressed for sexual enticement and arousal can be very sexy for any man. In this sexy scene the gorgeous Saskia decides to dress up and role play for her boyfriend Denis and enact out sexual fantasy porn of being his sexy and very obliging escort for the night.
She had planned the night with her very handsome but sometimes admittedly a little more serious boyfriend, wanting to give him a real treat of sensual pleasure. Late nights and long working hours meant he hadn't had the chance to entertain many sexual yearnings. But tonight she wanted to blow his mind and add some extra fun to their sexual pleasures. She wanted to be a feast for his eyes and body that he couldn't resist. She wanted to be his very own escort that he didn't know was coming.
Enjoying the fun she strides into his apartment playing the role. Steering him into the room she finds an ideal piece of wall where she can show her domination skills and take control of the moment. Turning and pushing him meaningfully against a blank wall, she presses his back against the smooth surface stopping him from easily moving. This was exactly where she wanted him.
Naturally taken in by her moves, he stands motionless, saying nothing, but a quizzical look crosses his face, while he enjoys taking in her appearance, his eyes soaking up the moment. Saskia stands and looks intently to see his appreciation rapidly growing, his eyes increasing with warmth and feeling. She enjoys the sexy fun of the role play escort acting out her sexual fantasies and watching his face as he slowly scans all over her body which looks delightfully seductive in her trench coat which soon falls to reveal to his delight Saskia's gorgeous body, tits adorned in nipple tassels and suspenders and stockings. She is ready to pleasure her man and continues to seduce him with some very sexy moves and deliciously tempting positions.
We hope you enjoy watching this exhilarating escort role play porn video of our real couple fucking to their female domination, sexual fantasy.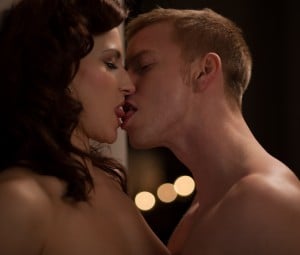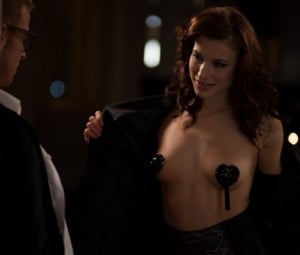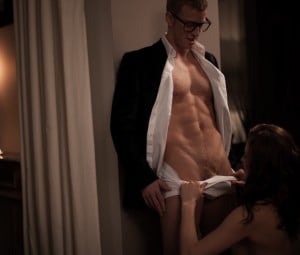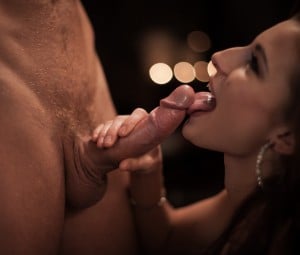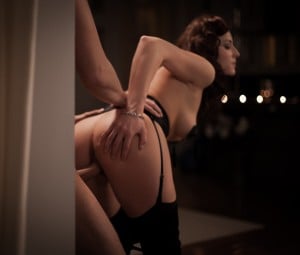 Other Films you may enjoy
Below is a selection of recently updated films and stories, just click on the image to view in greater detail