ALONE AT LAST - Film
Couple enjoy a post dinner party romp throughout their house
Comment
This erotic BBQ porn video opens with a familiar after-dinner scene as Asha and Steve clear up their guests' plates and empty wine glasses. Sexual energy and connection spark between the couple as they laugh together outside, seeming to relish in a moment of privacy and shared affection. 
The post-party tidy clearly ignites the spark of lust, which must surely have been smouldering throughout the afternoon, and now all they can do is fan this lustful flame with their passion. Their hands quickly wander, caressing each other with hot intentions, and Steve picks up Asha, placing her on the counter to deepen his kissing while teasing her dress up over her thighs. Clearly still ravenous for his woman and indulging his hunger for BBQ porn sex, he sears her flesh with his burning lips and tongue, stopping at the apex of her pussy to taste her sweet juices. Lustful thoughts intensify, and Steve takes Asha in his strong, firm grip again, carrying her inside where they can ravish each other's bodies in the post-entertainment glow. 
These two clearly have a deep and intense attraction for one another, and they can barely make it upstairs to the bedroom without stopping for a cheeky lick, suck and fuck on the way. Steve is treated to a sexy blowjob on the shadowy staircase, but it's the bedroom where he wants his lover to be, and they arrive in a tangle of lust and party clothes. There's something so sexy about a man, so desperate to fuck that he's barely able to take his trousers off, and that's exactly the hot yet endearing scene we witness here in this horny erotic movie.
Surely, every outdoor soiree should end in such a glorious celebration of attraction between the impeccable hosts. 
Now that their guests have gone the real fun can begin… 
A beautiful portrayal of spontaneous couples fucking, we hope you enjoy this summertime BBQ porn video featuring the wonderful Steve Q and Asha Heart.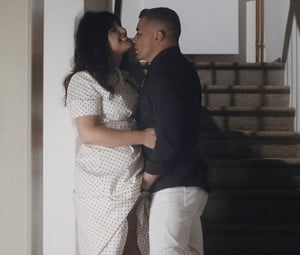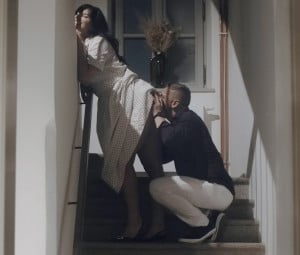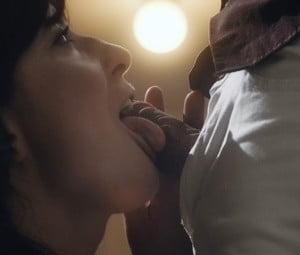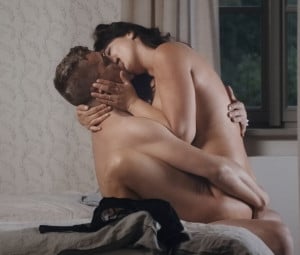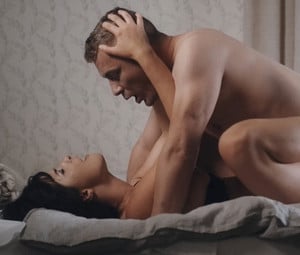 Other Films you may enjoy
Below is a selection of recently updated films and stories, just click on the image to view in greater detail