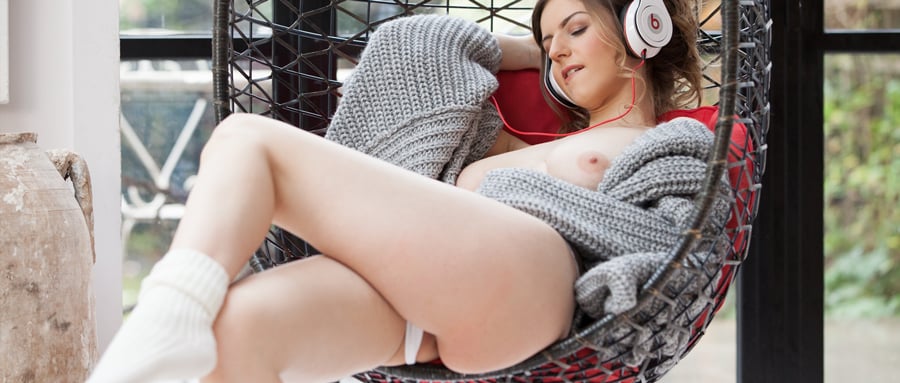 SWING - Story
Sexy brunette masturbates in her swing chair
Comment
Saturday morning is my favourite time of the week, my flatmate is out at work and I have the place to myself. The metal cage of my swing seat beckons me. Leaving my bed in my white panties I pick up a sweater and a pair of socks and wander to the living room.
The warm winter sun is streaming through the window onto my face and exposed breasts. The edges of the sweater don't close completely, revealing my ample cleavage. It's just as well my flatmate isn't at home, his eyes would pop out if he witnessed what I was about to do. Masturbate.
I want an orgasm and I want to come hard. The perfect surroundings are set: my fingers, my favourite sexy singer on my music player and a little eye candy. As soon as I saw the cover of the magazine in the shop I had to buy it. I bought the monthly fashion editorial straight away last night but saved leafing through the pages to find her until this morning. An eight-page spread of the sexiest woman alive, well to me anyway.
My sexual fantasy right there on the glossy pages of a high-end fashion magazine. I had everything I needed. Plugging in my headphones and placing them on my head, I hit play and I hear the wonderful dulcet tones of her voice. She oozed sex when she sang, the tempo of her songs, a slow beat, hypnotic enough to bring me to climax. And now she was in full colour in my hands too.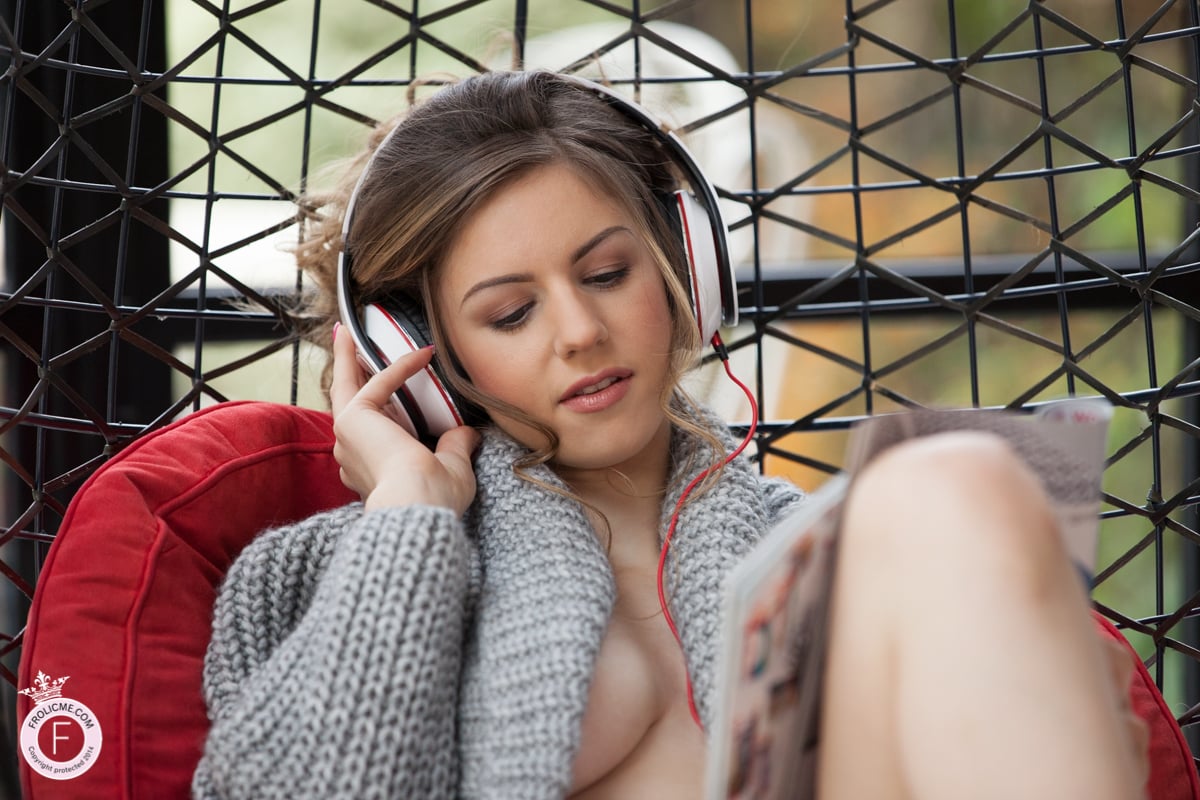 My heightened need to feel the heat rush over my body has me on high alert. The wire of the headphones brushes against my breast, my nipple hardens in response. Anything stroking my skin at this moment turns me on. My need to see her face and naked legs has me flicking through the pages until I reach where she is. Sprawled on a red velvet chaise lounge, she stares at the photographer's lens, daring me to look her over. Her barely there swimsuit shows her curves to perfection.
I get more comfortable in the swing seat, parting my legs and read through the article. I can't concentrate on the words as I am too busy imagining what I would do to her if I had the chance. I'd trail my fingertips down her tanned thighs, scratching the tips of my long nails along her taught legs and smooth my hands back up to her hip bone.
I would hear the hiss that...
...to read the rest of this story please login or
register
to read the full story free.
Read all about the wonderful author: Grace Harper