SWING - Film
Sexy natural girl enjoys solo female pleasure
Comment
This fabulous solo female masturbation video SWING features the gorgeous sexy Stella as she enjoys a few moments to herself having found that she is in the house alone… Sitting in her favourite swing chair relaxing with her earphones on listening to music, she lets herself get lost in her own thoughts and feelings and enjoys some solo female fun. Snuggled up in her big warm cardigan-wearing just a pair of cotton white panties a horny moment takes over and she spends the time enjoying herself, slipping her panties to one side while slipping her fingers gently into her shaved pussy and working her body into one of the most satisfying of orgasms!
A simple solo female scene with beautiful imagery but one featuring some very sexy hot female masturbation is something that will certainly turn you on as you watch. She uses her fingers to arouse and pump her pussy, sliding them in and out getting them wet and sticky while she builds the excitement of her orgasm to one of great pleasure. You can expect some explicit imagery of a beautiful girl getting naughty and wet as she teases herself alone in her swing.
The story set to this scene and the erotic photo gallery, which you can see in full as a member within the Story and on the Gallery section of the site. SWING which you can read on our erotic sex stories page is written by our erotic author Grace Harper, adds to the reason of her personal masturbation pleasure and the thoughts racing through her head while she teases and delights her pussy. She knows how to control her enjoyment, holding back from having her orgasm too soon so she can enjoy the sexy sensation of her pre-climax to the full. Enjoy the story, look at the gorgeous photography and then watch the film to get the best and full erotic experience of this solo female masturbation sex scene.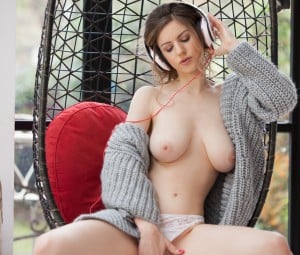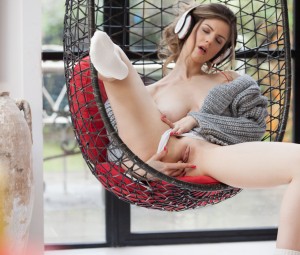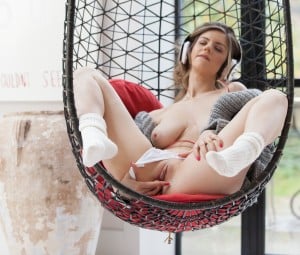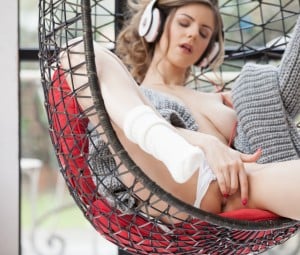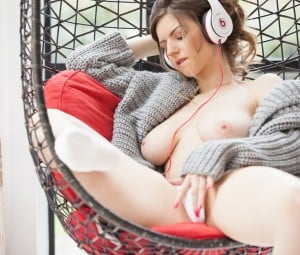 Other Films you may enjoy
Below is a selection of recently updated films and stories, just click on the image to view in greater detail