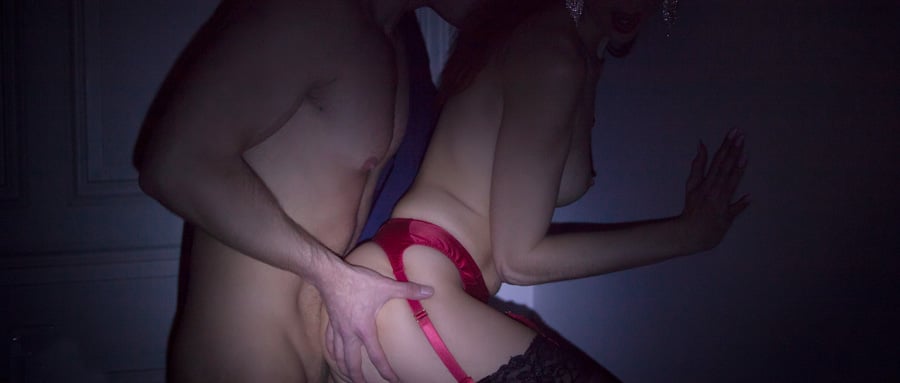 FLASHLIGHT - Story
Illicit encounter with one of her husband's employees
Comment
How tedious could an evening be when my mind was surging with the need to get my hands trailing down his body? I had to get him away from it all, but I needed to choose my moment carefully. The boring, mundane pleasantry of the evening's occasion found us both in a room full of people milling around making the delights of small talk an art form. I tried hard not to keep glancing over at him, I had to hide any and all interest I may have had in the tall young blonde man standing near the bar. That was a struggle in itself; catching sight of his sexy arse in the navy blue trousers.
It was critical that I didn't reveal any signs of my crazed desire for him, or my knowledge of knowing the lean athletic torso. When the moment allowed I hastened a sneaky peek, noting the frame of his body housed snugly within this evening's dark shirt. Just in that glance alone brought thoughts of the firm smooth curve of his chest running down to a slightly softer but none the less muscular stomach with its soft little wasps of body hair. My mind was on nothing other than him and how my body was yearning just to touch him again. Fuck him again, a tinge of romantic sex to our encounters.
It was never my plan to fall for one of my husband's employees, I wasn't one of those women who constantly sought the fun of younger men. This encounter I had fought hard to resist, until I succumbed a few months ago when we found ourselves alone and from that moment on, I realised it was impossible to resist the urges I had when he was near. So our little rendezvous began. Each of our encounters were often short-lived, intense moments of pleasure that only left us wanting more. Each of them fraught with concerns that we could be caught out at any time. Maybe that is what made each one of them surge with an intensity I found intoxicating. On this occasion, my chance lay during the rather dull cocktail party thrown for a few key members of staff with a variety of companies we worked so closely with. We knew we would both be there, myself elegantly dressed as the wife of all that the company stood for waiting to grab the divine body of a young 28-year-old American who joined as an enterprising hopeful only six months earlier. Thankfully the numbers in attendance, as well as the rather lavish...
...to read the rest of this story please login or
register
to read the full story free.
Read all about the wonderful author: Miss Frolic
You can also listen to this story