FLASHLIGHT - Film
Sexy couple enjoy naughty illicit encounter
Comment
I am really excited with the release of this erotically charged film of an illicit encounter between two lovers, I have wanted to create a film in this style for some time. What I love is its moody, dark and the tension you feel knowing we have just captured this horny couple while they undertake their dangerous liaison. The style gives that crazed desire of carelessness, lovers that weren't thinking beyond the want and desire they both have for each other and with no thought as to who might see them.
We capture them in a hallway Denis and Katie, as if they have scurried away from an evening somewhere, there are just the flashes of light dancing off her dress and catching the sparkles off her earrings. Its dark, but we can just pick out enough of their bodies from what seems like a single torchlight.
This is about a hot passionate intense fucking moment, it has illicit encounter all over it and is very exciting to watch, imagining yourself in their scenario of capturing what time they have to devour each other.
These hungry lovers are all over each other in an intensity of need. Fabulous flashes of her red satin underwear hit us as he lifts her into his arms his hands desperate to seek her pussy and find her pleasure. We soon see why she is grasping at him, his ripped athletic torso is soon on show for her to feel and kiss.
It may be dark but there is plenty of graphic sexual activity in their carnal desire for each other, but you can't help feeling this is a toxic relationship that shouldn't be happening and for that feels all the more exciting.
Enjoy the story FLASHLIGHT to get you in the mood for a very erotic and highly charged film, I am sure this will quickly find its way into your favourites list.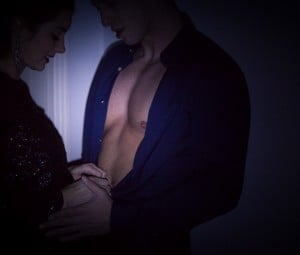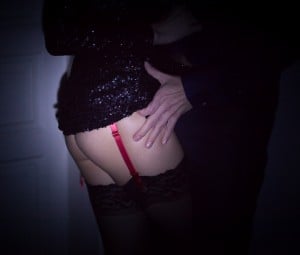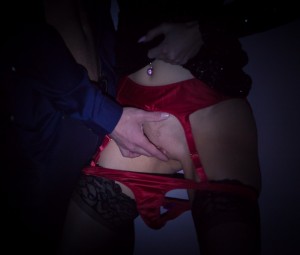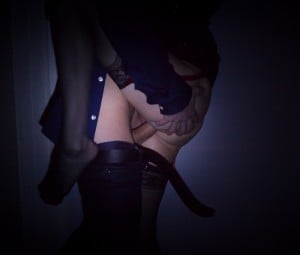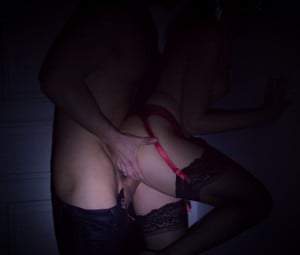 Other Films you may enjoy
Below is a selection of recently updated films and stories, just click on the image to view in greater detail