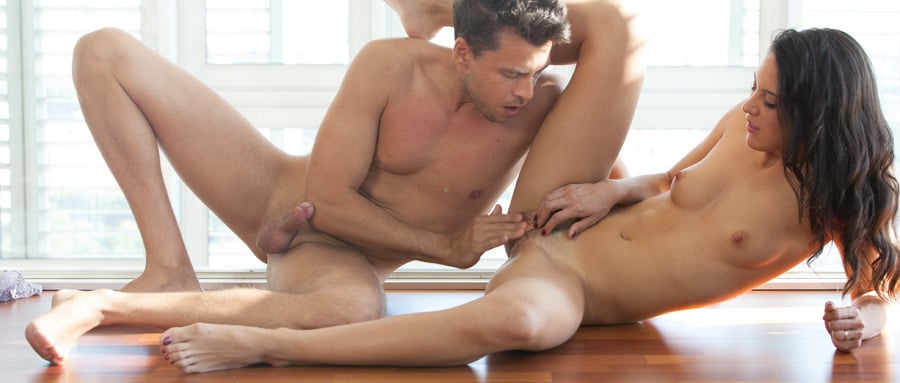 RISE & SHINE - Story
Chance encounter with his sister's best friend
Comment
Andy held onto the doorjamb and rapped his knuckles against the glass-paned door. What a complete failure of a man. He ran his palm over his forehead. He'd behaved like a coward. Roused naked from his bed in the middle of the night by men pointing guns at him, he'd simply snatched the first clothes he found in his drawers and fled the apartment. The masked robbers had most likely stolen all of his belongings by now. He hadn't had the sense to grab his cell phone or car keys while being forced out of his bedroom with a gun in his back. Hopefully his sister hadn't left for work yet. With a clenched jaw, he peered into the window on her front door. Through the sheer white curtain, a female silhouette moved toward him.
The door opened, and Carolina fucking Adams stood in the doorway. His throat hitched closed, and he swallowed. His sister's best friend, and his goddamn sex fucking fantasy during his teenaged years.
"Andy." She slid her hand between her breasts. "Hi."
He hadn't seen her since high school. She'd grown into quite a woman, though she still looked the picture of his teenage fantasies, wearing a tight t-shirt and tiny cotton shorts that sat perfectly on her hips.
"Hazel isn't here. She just left. I'm visiting for a few weeks." Carolina pressed her full lips together, moving aside. "Come in."
Andy ran a hand through his thick brown hair. Fuck. Of all the days to cross paths with her. He hardly even felt like a man. Not after running like a bitch from the armed men, allowing them to violate his home. He'd walked all the way from his downtown apartment building. He needed to call the police and take a shower.
"I just made some coffee." She swept past him and into the kitchen. Still so graceful.
In his younger days, Andy had imagined her slender little body riding him a thousand times. Carolina Adams was the reason he hadn't been able to actually fuck a girl until he got to college. He was almost thirty now, far from the quiet, lovesick teenager, but he still couldn't breathe in her presence for some reason.
She handed him a cup of steaming coffee, and he got lost in her warm gaze.
"Thanks."
"My pleasure." Her soft whisper stirred his cock in his jeans. Carolina straightened her stance with a deep breath. She ran polished nails over her lower lip. "It's been a long time."
He nodded. "How've you been?"
She shrugged a shoulder. "I'm…great."
Andy raised an eyebrow, taking a sip of his coffee. "Sure about that?"
"Yes." Carolina slid her fingers through her long dark locks. "I'm a little lonely, I guess. Now that Hazel's moved out here." She crossed her arms, pushing her breasts higher. "I almost want to follow her lead."
He set his cup down with a jittering hand. His nerves were shot. "You want to move to California?"
"It's just a thought." She shook her head. His voice had seemed to tremble a bit. Was that possible? Andy Stone wasn't the nervous type. She slid her tongue along her bottom lip. "Virginia isn't very exciting. I could probably use a change."
"What uh…" He cleared his throat, twisting his muscular shoulders. "What about your boyfriend?"
She blinked at him. His gravelly voice sounded uncertain. He had been the quiet jock in high school, but he exuded a silent, understated confidence. He seemed shaken, tightly gripping his cup. Was it because of her?
Andy turned away from her as he took a drink.
Her heartbeat sped up. "I've been single for a long time."
"Oh?" He kept his gaze at the counter.
She'd daydream about what he would say if he ever did choose to talk to her, but he'd always ignored her entirely. Then he'd gone to college and gotten a serious business degree. He rarely updated his Facebook profile, but for the last few years Carolina had stalked his photos on a weekly basis. Occasionally one of his friends would tag him in a picture looking sexy as fuck in a sharp suit and tie.
"How long?" Andy caught her gaze.
Heat flooded...
...to read the rest of this story please login or
register
to read the full story free.
Read all about the wonderful author: Savannah Hill