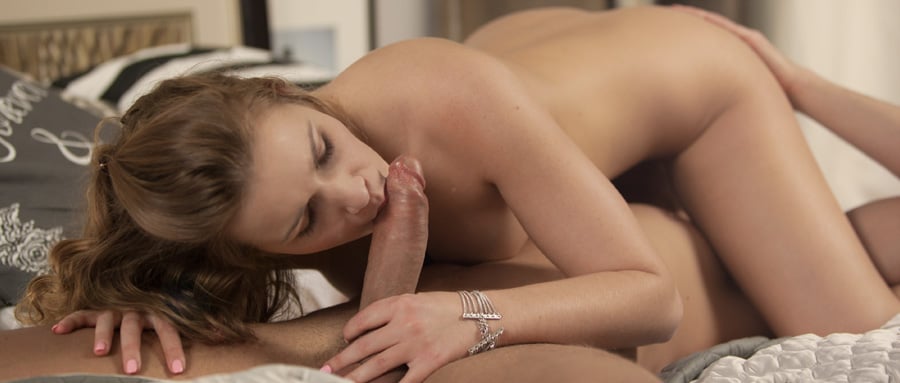 ROMP - Story
Horny lovers enjoy a sexy romp
Comment
I've enjoyed a lazy day, spent largely on the sofa reading my kindle. The sun has shone through the apartment window all afternoon, leaving me so hot that I discarded my shirt hours ago, leaving me in my lacy bra. That's not the only thing making me hot. The story I've been reading has been a steamy one.
My mobile phone rings and I sigh before I answer. It's my boyfriend Dan and I know what this call will be about. He'll be working late again. We moved in together four months ago and I was expecting a honeymoon phase. However, Dan's about to open a restaurant so the only thing that's been seeing any action and heat is the pizza oven.
'Hello.' I answer, leaning back against the sofa arm.
'Hey Lia.' He coughs. 'So, I need to tell you-.'
'I know. You have to stay late.' I run a hand over the swell of my breasts as he speaks. I wish he was here.
'Babe there's something that needs my attention.'
I sigh again. 'I know.'
'Your hot pussy.'
'Pardon?' The mention of the inside of my thighs after the racy book and heat of the apartment has my nipples pebbling in milliseconds, at the thought of pussy licking or any licking of the sort.
'You heard me.' He almost growls. 'I'm in the car outside. Get ready for me, I'll be up soon. In more ways than one. I'm hungry for you baby.'
I dash to the bathroom and then recline on the bed waiting. His key turns in the lock.
Placing his keys on the counter he strips down to his blue boxer shorts. His erection strains against the material. I lick my lips in anticipation.
Dan approaches me, a wicked glint in his eye. 'Someone's wearing too many clothes.' He flips me over so my chest is resting on the covers and tugs at my trousers. He manages to get them partway down my legs but they won't come off. As he continues to remove them he begins to pulls me off the bed. My feet meet the floor.
'Is this how you usually pull women?' I giggle.
'There's only one woman for me.' He jerks the legs of my trousers hard. As they come off he stumbles backwards. I take the opportunity to scramble away from him and lie back on the bed.
'Where do you think you're going minx?' He jumps on top of me, his lips crushing against my own. The stubble from his chin chafes against my chin. I run my hands down his chest, taking in his hard abs.
He leans away from me a moment and I'm expecting him to pull off my...
...to read the rest of this story please login or
register
to read the full story free.
Read all about the wonderful author: Andie M. Long