ROMP - Film
passionate love making movie
Comment
Hot sexy fun and passionate lovemaking is the theme to this frolicking paced erotic movie and one I think is so much fun to watch. It is alive with lots of action from the off and has a natural pace all to itself. This film and story is all about young lovers passionate lovemaking who just want to make love whenever they can, ripping the clothes off each other in a state of urgency and leaping onto the bed in a state of giggles and laughter. They are so naturally in tune with each other, with such great chemistry they know just how to engage with each other's wants and pleasures their bodies feel so natural as they move around together. This hot couple sex video really does make you feel passionate and very very horny.
In this very natural erotic film you will not hear any music, one of the very few occasions there is no music to give any additional feel or tone to the scene, allowing just the natural vibe to be expressed. This erotic film really does portray what good passionate lovemaking sex between two people should be about. It's fun, very loving, with plenty of variety with some great pussy licking and eating, hot kissing and sensual blowjob moments. It is also very energetic in the lively interaction our lovers have with each other, the raw energy bursts off the screen, their stamina and lust between each other very apparent. It is how one feels young love should offer.
Enjoy the accompanying story to this sexy film written by the erotic author Andie M Long called ROMP which fills in all the questions you may have over who these young pair are and their great relationship together. These sexy words will just help you heat up the moment with our sex love making movies even more. Enjoy.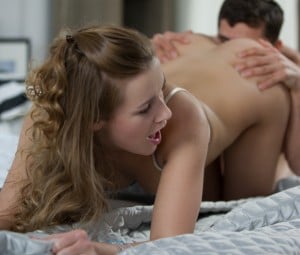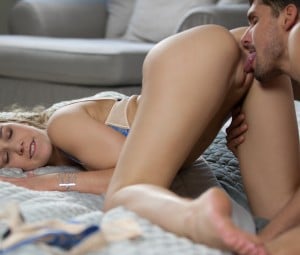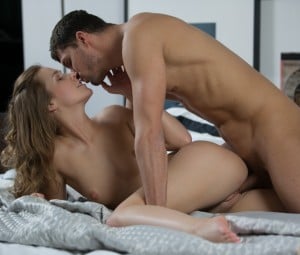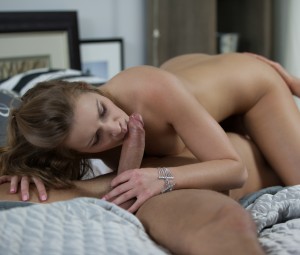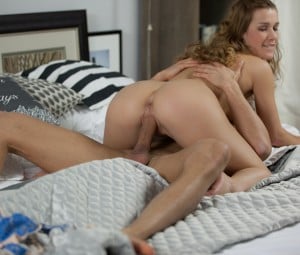 Other Films you may enjoy
Below is a selection of recently updated films and stories, just click on the image to view in greater detail