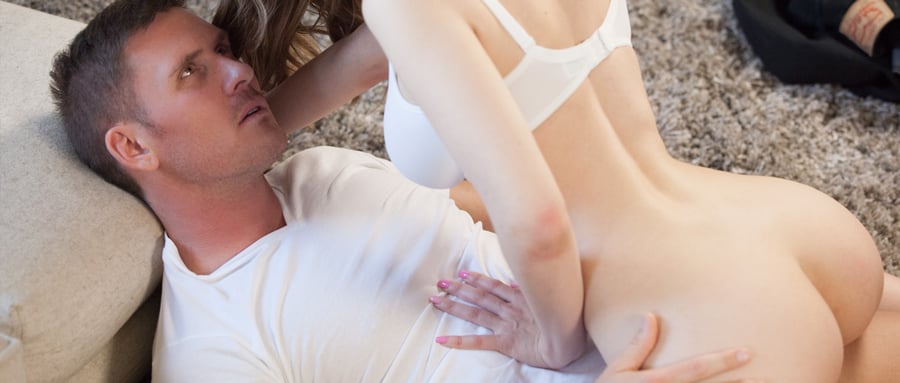 HOME LOVE - Story
Real story of sex around the house
Comment
His name was Clint and he was gorgeous; tough and soft and smooth all at the same time. He had the ability to hold me in his arms one minute and get me to do anything the next. When I was in his thrall I could be the cute girl next door who would never do anything wrong – until she got caught sucking off a guy behind the tool shed. Or I could be the whore who would open herself for anything his raging libido desired. I could be anything he wanted and he made me feel like I was oh so right for being that girl he felt like having at the time.
He had this long bench instead of chairs at his table. It was better than any chair because I could get right up next to him. We could eat or drink coffee or do whatever and his body was right there next to mine. I loved to turn my back to him, spread my legs around the bench, and lean into him. His arms would go around me, fingers exploring and probing my body.
One morning, before we both went to work, I woke up horny. Desperately horny. The kind of horny that usually means I spend some time in the girls' room at work and hope I'm quiet, as I masturbate off to my fucking hot man. He was up before me – as usual – and I did my best all morning to not look at him. I put on my white bra and panties, a simple grey dress, and pretended I wasn't already soaking my panties.
But I walk out and there he is. Clint. Rugged, amazing Clint in a simple white T-shirt that hugged his chest and showed off his shoulders. He was reading some trade magazine or something but he looked up when I walked into the room and smiled that smile of his – the one that makes my knees go weak and my heart go pitter-pat and my clit start throbbing. It was that smile that could make me do anything. Get down on my knees or spread my legs.
His smile alone could push me over the edge. That smile that told me no matter what I did it was the right thing to do. My body ached for him when he smiled like that, his smile promised hot romantic sex. I ached for his hands, ached for his...
...to read the rest of this story please login or
register
to read the full story free.
Read all about the wonderful author: Alyssa Von Synn