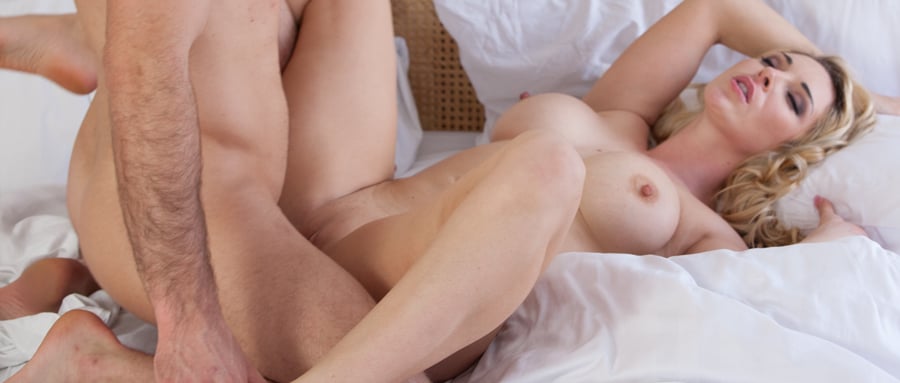 SLIPPERY WHEN OILED - Story
Oiled blonde enjoys a sexy fuck with her man
Comment
I loved walking around naked, shedding every stitch of my clothing to feel the simple pleasure of just the air around me. Such a horny feeling when you can comfortably walk around in such a state of undress. I was growing far more at ease with my body, with its fuller ample shape, the form of my curves with their larger than average tits which boys I noticed constantly stared at. Feeling good naked was not something I always felt but a few key moments in my life had transformed the image I had of myself and boosted my confidence. Here in my bathroom I enjoyed quite simply being naked and exposed.
However there were other reasons I got naked, just the act itself could spark a naughty tweak inside, maybe that was why I was enjoying being naked so much more. Yes it was liberating, and horny, definitely. Then of course when naked there was always the chance someone might see, catch a little more than a peek; take a full look at all I had to offer. That is the other little kink of pleasure you can't resist but enjoy, who might actually be watching?
As a young girl I always felt a little shy, it wasn't that I was modest, rather my body grew a little faster than many other girls in my year at school, and instead of embracing my new found development, I felt far more subconscious of my amble breasts. As I grew they became something I tried to keep hidden, yet now as I blossomed as a woman, I became more comfortable in the sexual aura they created. If anything I quickly learnt to love them, love the feel of them, touch them, they had become an asset I should have enjoyed long before now.
Running the bath, I started stroking the water as it pooled below. I felt relaxed and warm, the sun comfortably heating the room allowing my nakedness to be a real pleasure and thereby adding a wonderful degree of horniness.
At that moment I thought of Ben, how he always enjoyed watching me, with or without my clothes on, but definitely without. I would catch him taking a sideways look, I don't now why he then pretended not to peek, and I rather liked knowing he was taking in the view, feeling his eyes on me, admiring my body. My dirty little voyeur.
I soon realised he had always enjoyed watching me, even before we were...
...to read the rest of this story please login or
register
to read the full story free.
Read all about the wonderful author: Miss Frolic
You can also listen to this story