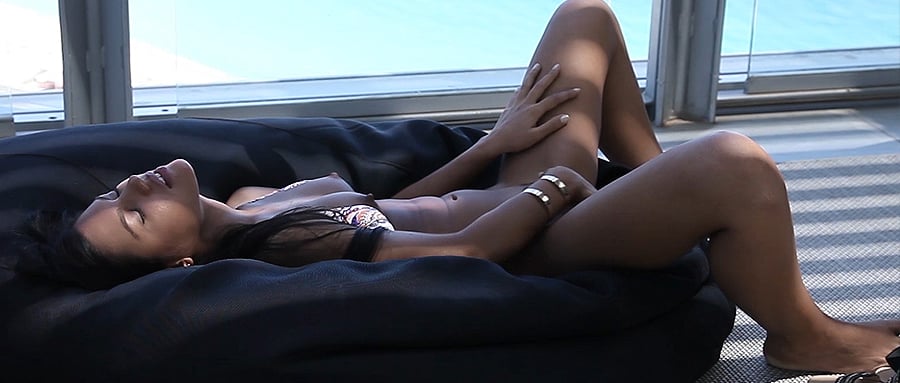 HOT PINK - Story
Story about a beautiful woman using her pink dildo
Comment
You're missing me, you always do when I take annual leave—you hate it when I'm not there. Is it because I'm so good at the job—or is there another reason you breathe a sigh of relief, every time I return from a stint spent at my tropical timeshare?
The sunshine feels so good on my skin today. I wish you were here to indulge in me and my desires. At times like these when I'm alone, when I feel sexy and uninhibited, I always think of you—only you. When I masturbate it's to you, your what my body responds to. I'm holidaying with my lover but she has no idea—it's really only you I want. Larissa's at the spa having a massage and I'm savouring this precious time, my mind centred on you. You're sat at your desk, imagining me. Say you are.
You're shackled to your work, I know, but have you ever stopped to wonder who the sheer blouses are for? Not to mention the crippling stilettos. I never go a day without matching underwear either, just in case. Maybe my thoughts might reach you to soothe the strains of your day?
The temptation to touch my warm skin is overwhelming and on the chair opposite where I lay, I imagine you sat, watching. My personal voyeur. My eyes closed, I feel your dark-green stare, scanning every inch of me. With hesitant fingers I slowly slip the triangles of my bikini top to the sides, releasing my dark pebbles, aching for your tongue, flicking and licking, your teeth gently grazing my puckered nipples.
My hands drift from my breasts and slide over the soft contours of my stomach, beyond the delicate female hips I regularly slide into pencil skirts and shift dresses, just for you. I've noticed you checking my arse out in tight,...
...to read the rest of this story please login or
register
to read the full story free.
Read all about the wonderful author: Sarah Michelle Lynch
You can also listen to this story