SUN & SHADE - Film
Romantic couple enjoy cheeky vacation fuck
Comment
A gorgeous young couple stop under the dappled shade of a palm tree to sensually kiss each other with a deep loving need. Holding onto each other's faces, they close their eyes. Their mouths and lips speak for them sharing whisperings of a sneaky vacation fuck. 
In between stolen kisses, Lisi runs her hands up inside Aarron's linen shirt over his muscular abs, pulling their bodies closer together.  
Aarron responds pushing Lisi against the stucco wall, deepening their kiss as he intertwines his thigh between hers. Her shirt falling from her shoulders with the subtle grinding of legs. Dropping to his knees behind her, Arron pulls aside Lisi's pink bikini bottoms. He dives his face between her juicy ass cheeks to devour her and treat her to some delicious pussy licking.
Their bodies warming with the heat of the sun and their intensifying passion. Aarron leads Lisi to the outdoor chair, perfectly placed in their secluded spot. Their afternoon takes a very sexy turn as the two of them delight in a spontaneous sneaky vacation fuck in their shaded hideaway. 
Loving the thrill of al fresco daytime sex, the lovers indulge in each other's pleasures. They remain half-clothed for a quick cover up if needed. There's something extra naughty about watching your lover's cock harden through tight summer shorts.  Lisi soon has Aarron's thick dick exposed as she drags it greedily from his flies. Arching her back and wiggling her ass in an invitation. Aarron lustfully RSVPs, sliding his cock good and hard into Lisi's sweet holiday pussy from behind. 
Heavy breathing, rhythmic and slapping of sex soaked bodies are harmonised by the summery sounds of birdsong and cicadas. Its the perfect backdrop for a summer fling. 
We hope you enjoy watching our latest porn video of this naughty couples exciting vacation fuck.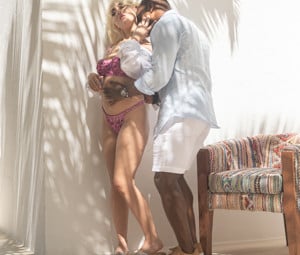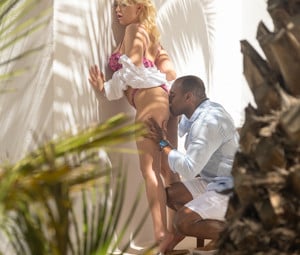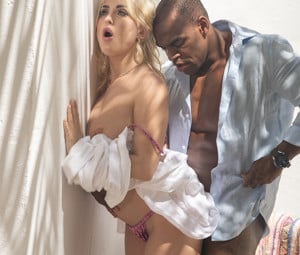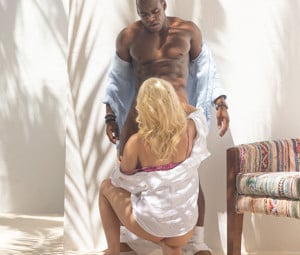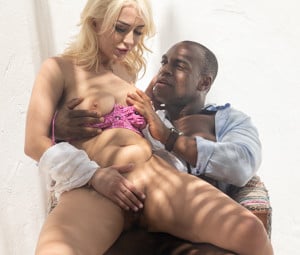 Other Films you may enjoy
Below is a selection of recently updated films and stories, just click on the image to view in greater detail