FANTASIZE - Film
Women enjoys an erotic daydream over a young man
Comment
This is a fabulous erotic movie on the naughty pleasure of fantasy sex. The scene opens with a young woman sitting quietly alone at a cafe, enjoying the sweet distraction of doing nothing, just stirring her coffee, idling away time. A flurry of people take their orders at the counter, freshly ground beans and distant chatter filling the room. 
With no rush or agenda, Venera leisurely sips her drink, pursing her lips in thought as a geeky-looking young man walks into the cafe, taking a seat only a few tables away. Venera watches him curiously as he places his order. His hands rub together absentmindedly, and he scans the cafe floor. Smiling, he catches Venera's look. She blushes quickly, taking another sip of her coffee, avoiding his gaze. 
Lost in thought, she closes her eyes, a flirtatious smile playing on her lips. She imagines her nerdy stranger as her fantasy man, away from the cafe, dressed in a well-tailored shirt. She lets her fantasy sex dream run free, fem porn at its best! 
We dive right into her saucy imagination and witness exactly what visions Venera has running wild. Lustful thoughts race as she innocently sits in the cafe, fooling everyone into thinking she's simply sipping a latte, while in the depths of her mind, raunchy scenes are taking over… 
Venera teases her bespectacled young man mercilessly while she ties him to a chair, dancing and cavorting around him. If only he, too could watch the show he is unwittingly playing a starring role in. Venera in leather boots and a skirt short enough to flash her black thong while she dances… what an act he is missing! And so much more to come… 
We hope you enjoy watching this fantasy sex video of a woman's erotic daydream upon meeting a young man. Delve into this erotic sexual fantasy video and the joys of heightening female sexual desire.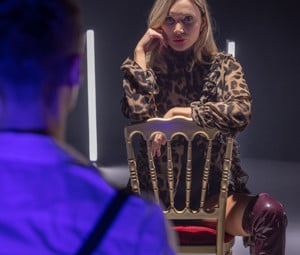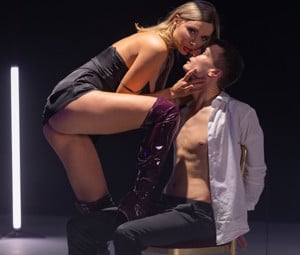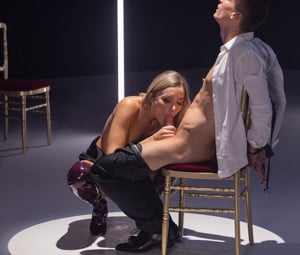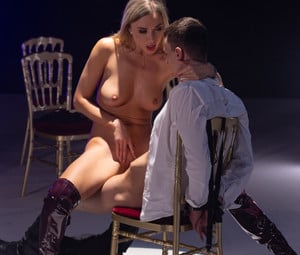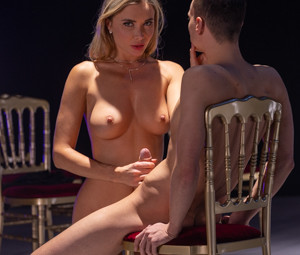 Other Films you may enjoy
Below is a selection of recently updated films and stories, just click on the image to view in greater detail