AUDIOGASM - Film
The sexy thrill of listening to erotica while enjoying your body
Models:

Sofia Lee 17:17 min

Categories:

Big Tits Comment
Let's face it, is there a better match made in heaven for a solo orgasm? The deep pulsing vibration of a much-loved wand held firmly to your clit, whilst immersing yourself in the sensual words of a steamy audio sex story. Your mind racing as the juicy tale unfolds, heightening the thrill as your body convulses into climactic raptures.
Erotic sex stories and sex toys—they are a perfect partnership for pleasure. Here we witness beautiful big tits and a sexy woman taking her solo orgasm to new heights by doing just that, indulging in both activities at once with complete shame-free sexual joy. Each word empowering a touch… each touch eliciting more pleasure…
Have you ever just let yourself go and abandoned yourself to all the ways your senses can be stimulated? There's no better way to sink deliciously into your own world of sensual desires than to slip on a pair of headphones, get comfortable in your own gorgeous skin and just give yourself over to a sultry voice tantalising your ears and senses. Tales of lust and desires winding and trailing a path right down to your burning sex, where you can't help but get aroused, touching, feeling, fucking yourself until you are aflame with molten desire.
But first, before all of this—get yourself well and truly in the mood by watching this extremely erotic movie… watch carefully all of the ways she teases and arouses herself—take note, be inspired, build that need, that desperation, that lust for seducing yourself…
Sometimes the most fulfilling sexual moments we can have is to indulge in our own personal and intimate pleasures, giving ourself over to a truly satisfying solo orgasm—after all, who knows your body and all its capabilities, nuances and delights better than you do?
Absolutely nobody at all, that's who…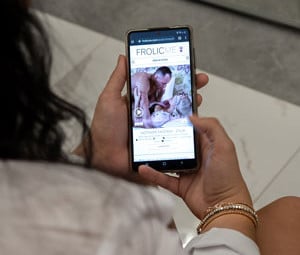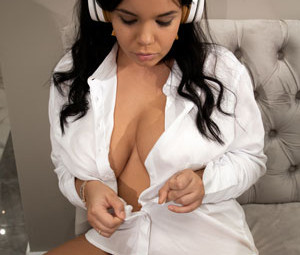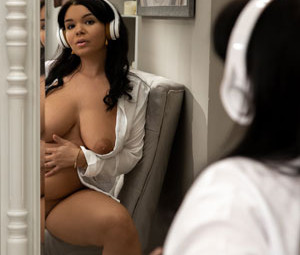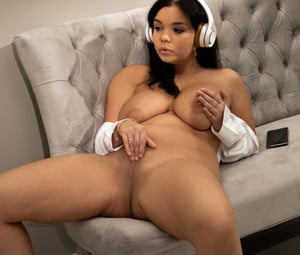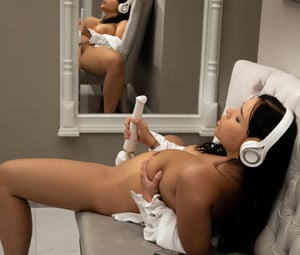 Other Films you may enjoy
Below is a selection of recently updated films and stories, just click on the image to view in greater detail