THE DROP - Film
Solo masturbation pleasure with a G-Spot massager
Comment
Hearing someone talk about what turns them on is so sexy. That knowledge of hearing them say more precisely what makes them tick into a deeper level of sexual want.  Even more so when we get to watch the lovely sensual Katana illustrate with her body just what it is that her lover does to tip her over the edge in this solo masturbation pleasure film.
Sat casually at ease with herself in a delightful setting in her swing chair. Looking serene and sensual, Katana takes us on her journey of self-love and personal arousal. In a style of many of our ASMR sex films, she gets personal to the camera talking of her lover's actions. It's intimate and immensely personal as we watch like the voyeurs we are.
While slowly circling and teasing her breasts she acknowledges just how horny she finds that sensation. Touching her nipples and caressing her skin all pique her pleasure bone to arouse her inner self. Having softly seduced her body she zones to her pussy, hidden beneath her bikini. Her fingers slipping deliciously under the fabric to stimulate her moistening folds. Fingering and exploring her arousal soon give way to another option. Turning to her smooth pleasure toy The Drop designed for vaginal massage and G-Spot stimulation. Beautifully and elegantly curved this weighted polished stainless steel toy explores penetration, internal orgasms while awakening your G-spot. A clever shaped toy with many uses, it glides in and out effortlessly, allowing Katana to enjoy the solid smoothness inside her until that moment she enjoys release. A sexy sensual film on the beauty of solo masturbation pleasure by a woman who takes ownership of her pleasure.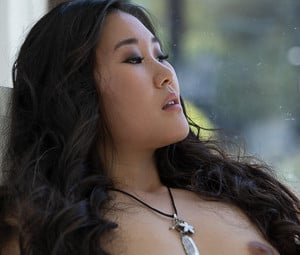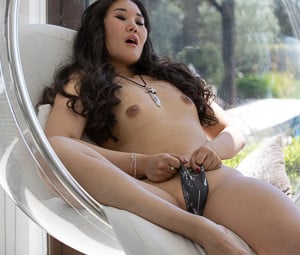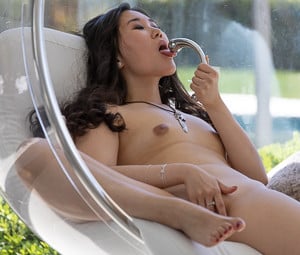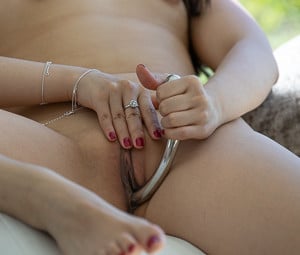 Other Films you may enjoy
Below is a selection of recently updated films and stories, just click on the image to view in greater detail