SLOW & DEEP - Film
Couple enjoying the pleasures of intimate slow lovemaking
Comment
There are times for a spontaneous quickie where the opportunity is brief but the desire is on overdrive. However, changing the tempo and enjoying the intensity of slow lovemaking can bring about stronger orgasms for many people with the focus on the build-up.
Why not schedule in a long evening or even a whole day for sex to ensure you really have time to enjoy each other and create that inner sexual connection.
Anticipating the date, gathering your thoughts, and preparing yourself for those planned moments can really power up the sexual tension… This can be especially true if you have something new to try, like some gorgeous lingerie, or even plan a trip away. Having the time and space alone to luxuriate in each other's minds and bodies is truly one of life's treasures.
Slow lovemaking not only helps you form a deeper bond and ensure you build on your intimacy and trust—it can also take your sexual pleasures to a different level. A level where every touch adds to the intensity of the last, making a prolonged and drawn-out encounter so that when you do finally fall into that delicious orgasmic space, it is a deeply enriching and fulfilling experience.
Spending long moments exploring and enjoying your own and your lover's body means that you'll both be turned on the point of desperation. Partaking in some mutual masturbation before the main event can mean that slow lovemaking might be some of the best sex you've ever had.
As Michael and Sybil demonstrate in this gorgeously intimate and sensual erotic video —the slower the better. By the time Sybil's pussy slides on down Michael's thick hard dick, we are all trembling with need. What a lovely way to spend your time together, whether that's having some sensual slow lovemaking or simply watching this beautiful film, you'll most certainly be ready for those orgasms.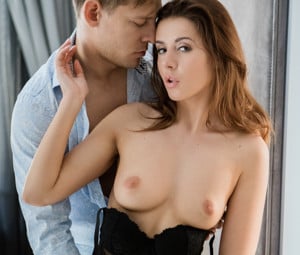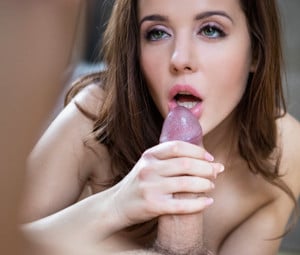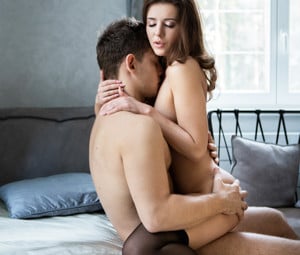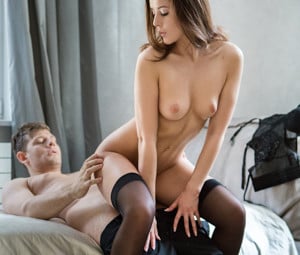 Other Films you may enjoy
Below is a selection of recently updated films and stories, just click on the image to view in greater detail