MORE PLEASE - Film
Beautiful slender female gives a sexy show for boyfriend
Comment
Beautiful and erotic pussy fingering and female masturbation is the essence of this erotic film. It features lots more gorgeous pleasure, delights and pussy fingering from this delightful couple as they continue from their earlier ROMP. Clearly their sexy playful session simply wasn't enough for the naughty beautiful Alexis as she wants to have more, so much more, which is exactly what she does get in this light and tender beautifully engaging sexy show for boyfriend video.
With the mood still playful and fun, the time has moved on and the light has nearly gone. Having had a short nap after their earlier pleasure together, Alexis wakes up next to her man who looks so lovingly horny in his naked state. Still feeling very aroused she can't resist leaving the bed and sitting alone in her large chair where she can continue to gaze down on him as her mind takes her back to their earlier fun. Still aching with their love-making, she starts to touch, massage and stimulate her clit, fingering and penetrating her pussy with a greater need, enjoying the sexual sensation while she stares so lovingly at Kristof.
It doesn't take long for her lover to wake up and she finds herself too absorbed in her own pleasure to stop, plus she finds the thrill of wanking in front of him in this sexy show for boyfriend all the more arousing. Finding other ways to show off her swelling twitchy pussy, she jumps onto her knees and loses herself in all the pussy fingering she gives herself.
Well, what man could resist after that little show of girlie horniness before you know it she finds herself pulled back into his arm and onto the bed where he can't resist the chance to taste her pussy again. Nestled between her legs he enjoys eating up her aroused state and savouring all she has to offer, with some very sexy pussy licking.
With such great chemistry with this couple, it's hard not to find this whole video so engaging. The story ROMP by Andie M Long will only add to the overall enjoyment, of this very hot artistic porn video.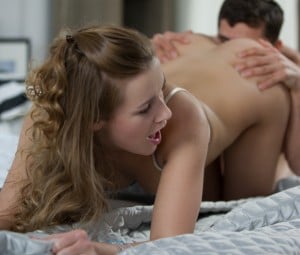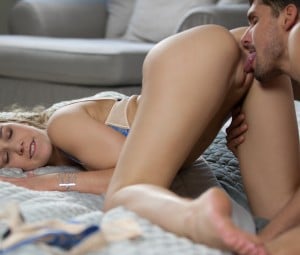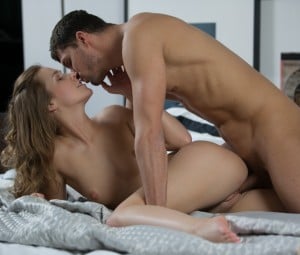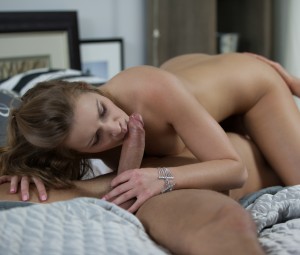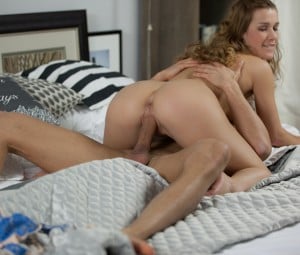 Other Films you may enjoy
Below is a selection of recently updated films and stories, just click on the image to view in greater detail