LOVING SIDE - Film
Couple enjoy sleepy late night fuck under the covers
Comment
This beautiful erotic film celebrates the comfort and intimacy shared in a romantic relationship when George returns in the middle of the night and treats his lover to some delicious welcome home sex.  
The opening scene is Silvia in a peaceful pose wrapped among her cosy bedding, sleeping soundly and dreaming of who knows what… Seeing someone in such a deeply relaxed state evokes feelings of safety, love and contentment. 
When her lover, George, enters to see her in deep repose, it is lovely to watch his face light up at the vision of his lover, her body soft and relaxed, the sensuality of sleep cocooning her. He can't resist waking her with a kiss, an invitation for some welcome home sex. 
A gentle, seductive awakening quickly turns into couples fucking and exploring nocturnal pleasures. The perfect midnight feast, George crawls under the covers to devour his woman's moistening pussy. Panties forgotten, our lovers make this a reunion to remember, lost in each other's passionate embrace. 
A slow and sensual welcome home sex soft porn video, this scene explores the love and joy of intimacy and familiarity between partners during lovemaking. The focus is the bond of a couple deeply in tune with each other's sexual responses and the joy of female pleasure. 
The way these two explore and enjoy every part of one another is not only sexy but very satisfying to see. Sex in a long-term relationship can be anything but dull and predictable. You have time to really get to know each other's likes and evolve your sexy adventures. 
With the feeling of home, relaxation, warmth and safety, and the erotic excitement of finding your loved one nude under the covers, this erotic movie has it all. We are thrilled to bring George back after high demand for his superb films.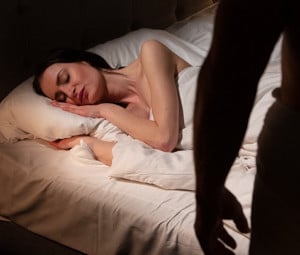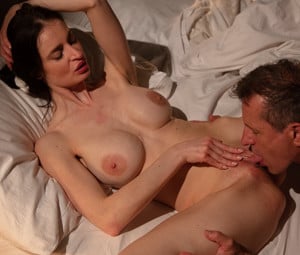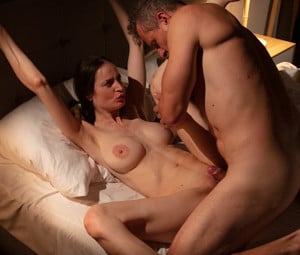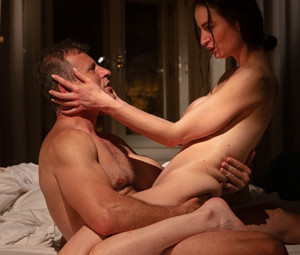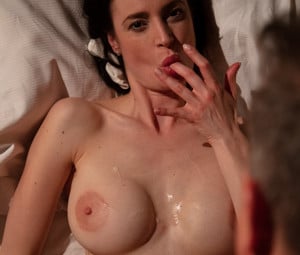 Other Films you may enjoy
Below is a selection of recently updated films and stories, just click on the image to view in greater detail