WINTER PLEASURES - Film
The sensual pleasures of being aroused by your man
Comment
Sexual pleasure is all about indulgence, satisfying yourself and your partner in many exciting ways. The opening moment with Cherry is delightfully self-indulgent, the heady concoction of her drawing on her vape while she sips languorously on her champagne coupe. What else could a girl add to that moment of extravagance? Sylvan gallantly offers to ensure her intimate gratification by completing the scene in this soft natural sex film.
Watching Cherry gaze into the distance we wonder what she's thinking about until the camera pans out to show Sylvan feasting luxuriously between her thighs. Oh, there's something so hot about a woman sinking into her pleasure, taking everything on offer to satisfy her every desire. Sylvan is only too happy to play his part and offer up some soft natural sex to add to this heady mix.
Slow, sensual, every care is taken to build the anticipation, Sylvan works his mouth and tongue around Cherry's beautiful pussy while she drifts away again, falling into sensation and sexual fantasy as her lover goes to work, bringing all her inner desires to life.
Very much focussing on the woman's pleasure here, this is soft natural sex in the most seductive sense. But make no mistake, soft and natural does not mean there's no passion and fire. No, this is the gentle glowing embers being fanned slowly, teasingly, until they are burning with a deep intensity and fire that has us our temperature rising too as we reach to satisfy our own pleasure.
A look, a touch—the languid gaze of a lover as they let their eyelids fall shut—the body language of sex can be oh-so-subtle, and yet, what it leads to can be anything but.
A gorgeous erotic movie to get cosy to and enjoy those winter pleasures, generating your own heat as you ignite the roaring sparks of sexual passion.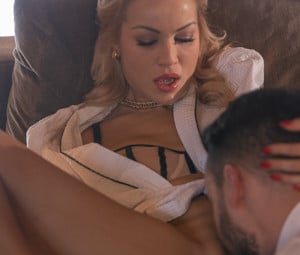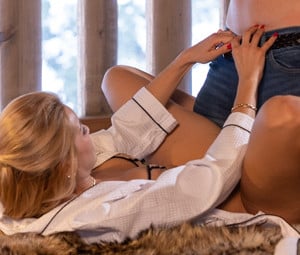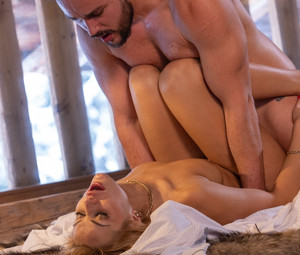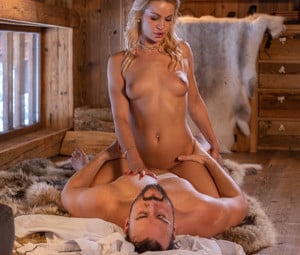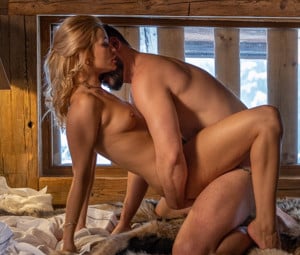 Other Films you may enjoy
Below is a selection of recently updated films and stories, just click on the image to view in greater detail