SMOOTH AS GLASS - Film
Sensual slow pleasure in this beautiful solo film
Comment
It seems such a hot topic these days with more health and wellbeing benefits than we might imagine and more arousing thoughts than we can cope with. Yes, we're talking about the sensual slow pleasure of female masturbation.
We love to celebrate and show off beautiful, pleasure-driven, masturbation. And this film captures it all. It begins with Rhiannon slowly seducing herself in her gorgeous bedroom with its luxurious bedding, and who wouldn't be tempted to indulge in such sumptuous surroundings. We're captivated by Rhiannon as she lies back into her pillows and fingers herself while we watch. The way her body moves in time with her thrusts, the way she writhes in pleasure truly adoring herself, she's perfectly in tune with her own arousal and gives herself over to some deeply erotic masturbation. Grasping her breasts and biting her lip, it is exquisite to see her in the throes of ecstasy. When we think she's almost had enough, she brings out a stunning glass dildo and penetrates her beautiful pussy from behind. The way the dildo slides into her slick shaved pussy while she rubs her desperate clit with her fingers is just mesmerising.
It's so very hot to watch a woman fuck herself so well, you'll be reaching down to your own sex in no time.
Her position is incredibly arousing to watch too—she's fucking herself from behind, nice and hard and deep, truly falling into that place of wonder and bliss as she brings herself to a glorious climax.
Isn't it about time you were inspired to have a long luxurious sensual slow pleasure session of erotic masturbation? We're very sure you'll only have one thing on your mind after watching this stunning solo sex scene with Rhiannon and her thick glass dick. To watch the shudder of her body while a blush rises in her cheeks as she climaxes over and over again is a wonderful sight to behold. As she keeps stroking and indulging herself in the gentle multiple aftershocks, you can't help but be aroused.
A moment of elegant erotic masturbation with the use of sex with vibrator to show just how much fun we can have when we reach out for something to help enhance our personal sexual explorations. Enjoy browsing our fabulous collection of female masturbation videos.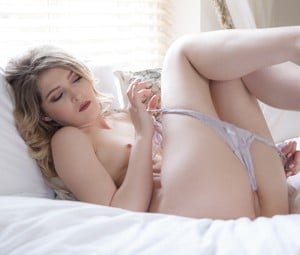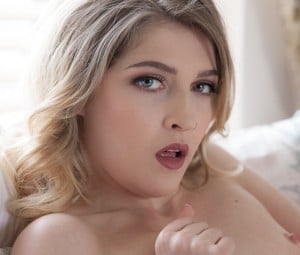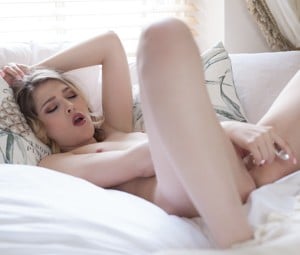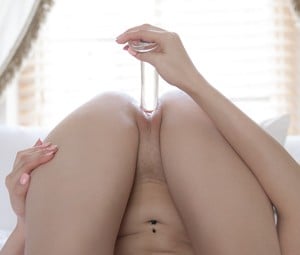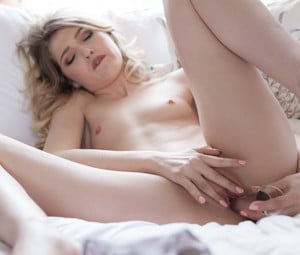 Other Films you may enjoy
Below is a selection of recently updated films and stories, just click on the image to view in greater detail