SOHO SEX - Film
Busty female restrained in kinky bedroom sex
Comment
Having aroused her man, enjoying sex with vibrator and cavorting wickedly in front of him in a previous scene of ours SMOULDER, this kinky bedroom sex video sees the selfish pleasure taken by our gorgeous brooding man who up to now had sat quietly just watching. His interest though has most definitely been heightened, from seeing her play and masturbate so much with herself, fingering, teasing and pleasuring her body, to a point where he could no longer remain passive and just sit and watch. Maximilian being the man he is, soon takes control of the scene and ensures he is about to fully enjoy his beautiful woman Victoria sat before him.
His approach is somewhat that of a quietly brooding dominant type, though his desire for her is most certainly fired up, yet he still has a sensual approach to their love-making with his sensual kissing and caressing. However, he loves the idea of being firmly in charge and removing the thick leather belt from around his waist he uses it to ensure she knows he wants to control and devour her.
He wants her to be retained for some kinky bedroom sex and his to enjoy every inch of her voluptuous curves that are before him. Like many women, Victoria finds this act very sexy and kinky, and deeply arousing while enjoying becoming more submissive to his ways, wants and desires. With her hands bound above her head, she takes great pleasure in allowing him to enjoy the full extent of her sensual body. With her now restrained and her hands passive, while she lies on her front, he also adds another naughty sex toy into their pleasure and love-making, carefully inserting a sparkling butt plug into her pretty arse, heightening even further that sexual pleasure and fun. A quietly brooding kinky sex film that enjoys playing on the touches of control and pleasure. An arousing kinky bedroom sex video, I am sure you will all enjoy watching.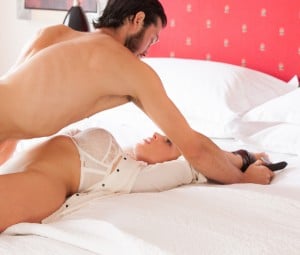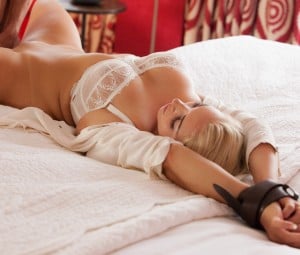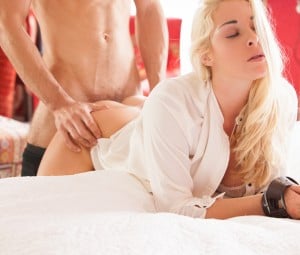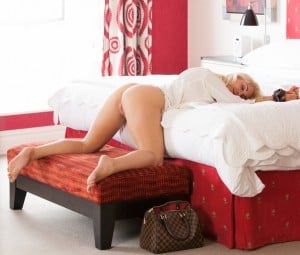 Other Films you may enjoy
Below is a selection of recently updated films and stories, just click on the image to view in greater detail