UNDERCOVER - Film
Beautiful couple having sex together
Comment
Sometimes there are films I publish that are simply about watching some great and very beautiful sex online. This passionate erotic movie is certainly all about that; the raw simplistic pleasure of a beautiful couple having sex together. This film captures their heated lust and intense physical action of them both getting incredibly horny and so into each other. It shows the rawness and beauty of sex and however we package it, it really does come down to the physical aspects of bodies together instigating that heated energy of sexual interaction and orgasm release.
In this very beautifully filmed online video, you can expect plenty of nakedness, admittedly of very beautiful body shapes, plenty of sensual intimate kissing, exploring of bodies and genuine hot intimate actions of lovers getting into each other while relaxing on a duvet covered floor. There is a lover's natural balance of physical moves and intimate pleasure where both parties are wanting to ensure they sexually enjoy and pleasure each other responding to their own desire and aroused state. Also a sex film, it is a lover's film, and not explicitly graphic in its portrayal of their sex and lovemaking, but it does show horny bodies enjoying all aspects of fucking and experiencing physical pleasure. A great film for couples to enjoy watching, fuelling their minds of the pleasure of good sex and better sex. It is certainly one to get you both very aroused and horny too watching a beautiful couple having sex together.
There are so many reasons why couples enjoy and engage in sex but spontaneous intimacy due to an initial attraction is true to both men and women and that need and want to feel good following intimacy gives us the desire for sex and to fuck each other. So this is a film to certainly get you in the mood to enjoy each other, with Anna's gorgeous big tits and dark brunette hair perfect for engaging couples in some intimate passionate sex.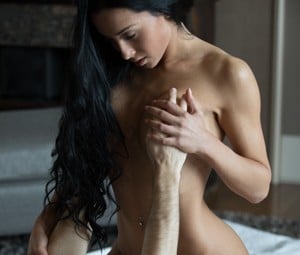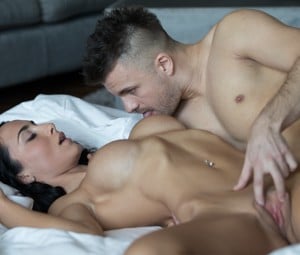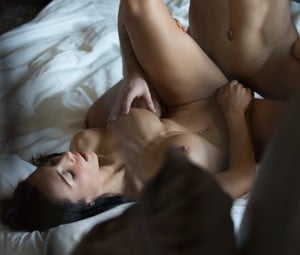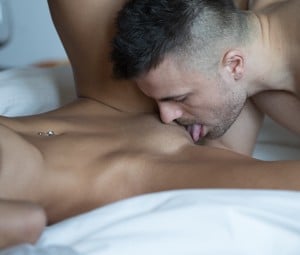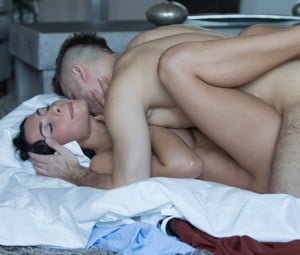 Other Films you may enjoy
Below is a selection of recently updated films and stories, just click on the image to view in greater detail