NATURAL VIBES - Film
Sensual masturbation pleasure outdoors
Comment
Outdoor sex can be an extreme turn on as we find in this sensual female masturbation video. Let's face it, the summer weather is a great tonic for mind and body to feeling horny. Bodies are relaxed, often enjoying the warmth of the sun and the vibe is good, so why not take a moment when alone to indulge in the pleasure of some you time. This alfresco solo sex film just does that—with our leading lady consumed the by need for orgasmic release.
Miriam begins by shutting out the world and focussing completely on herself. Turning up the summer tunes on her headphones, lighting a cigarette and taking a long drag, she lets herself fall completely into her world of self-gratification. Lucky for us, we're brought along for the ride as she indulges in some cheeky and very sensual masturbation.
It's clear she's already enjoyed a wonderful afternoon of debauchery and now in the dipping summer light, she's going to give herself what she craves—a delicious orgasm.
As her cigarette burns low, she reaches into her knickers with her other hand to finger her shaved pussy, tantalisingly unseen beneath the thick dark fabric. She really is all consumed by the lust she has for herself and this film captures every refreshingly exciting second.
This is such a glorious peek into a woman owning her desire and taking complete control of her pleasure, she simply does not give a fuck about anything else in that moment. Miriam is an absolute joy to see, and utterly captivating in this deliciously sensual masturbation scene. When she finally does find that pinnacle of pleasure, it really is something to behold—one of the most beautifully honest and sexy female climaxes we've seen! And who knows who might be watching, witnessing this intimacy. Miriam is so caught up in the moment, does she realise someone might be close by?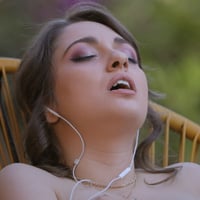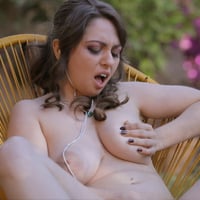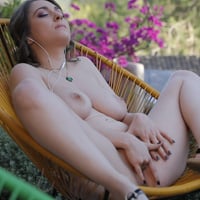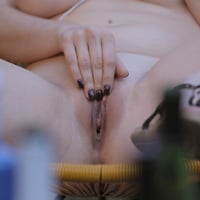 Other Films you may enjoy
Below is a selection of recently updated films and stories, just click on the image to view in greater detail