MY WANK BANK - Film
Sensual arousing male masturbation video
Comment
So boys, what thoughts fly through your mind when you are about to have that quiet moment alone and enjoy some self-pleasure? For many men still, the use of their own imagination can be the most powerful aphrodisiac when it comes to sexual stimulation to help things along with that private wank. Young guys particularly are known to certainly enjoy masturbating to a photo, maybe of someone they have known or someone they wish they could know. Maybe an ex-lover that they no longer see, as in this erotic male masturbation video of Jayden getting very aroused looking through some sexy pics.
A sexy sight for many girls, his hard young body strips down as his mind fantasises over the sexual images before him. His shirt unbuttons and opens to reveal his firm, hair-free bare chest as he begins to play and bring his cock to life. Young and horny, he has an intense, moody look in his eye which he randomly flashes at us as he starts to tease and pleasure his body.
Reminiscing over the images before him in this erotic male masturbation film, he slowly takes his cock in his hand. With gentle, rhythmic movements, he begins working his way up and down his shaft, applying the right pressure that feels so good. Momentum only slowly increases as mind and body work together to bring himself to feeling that moment of release upon him with his cock growing ever harder in his hand. This sensual male masturbation video will certainly get the girls focused on some very sexy thoughts with this porn for women as we watch Jayden ends on a hot cumshot.
What was soft pressure, to begin with, is now much increased. As his mind is active, his wanking becomes harder and faster as he craves his ejaculation and release. His body shudders with the intensity of his movements, and he cums hard, showering his body with his own cum it pumps out of his solid cock in sharp spasms. His face is now more relaxed the intense feeling now ebbs away as he once again turns to enjoy the vision of his photos.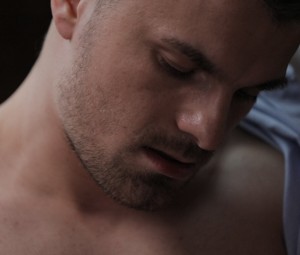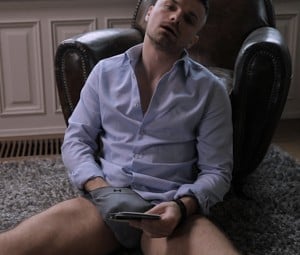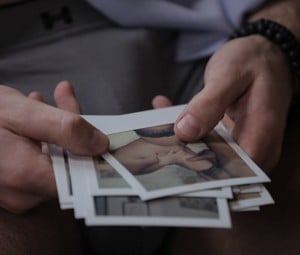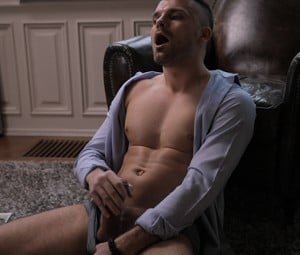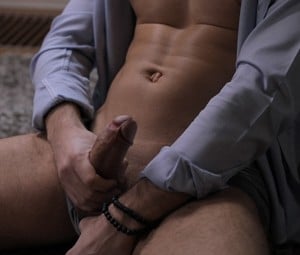 Other Films you may enjoy
Below is a selection of recently updated films and stories, just click on the image to view in greater detail