FRANTIC - Film
My frantic fuck film
Comment
I often think the unexpected when it happens can be far sexier to watch. I wasn't going to give too much away with the beginning of this erotic frantic fuck film. My lovely, respectable-looking couple with their fully clothed casual image will not prepare you for the intensity you will later see. So yes, you may be slightly fooled. But this is one extremely hot and intensely passionate scene. One that will leave you wanting more, so much more.
Straight away you will notice in this frantic fuck film there is no music. Their energy is so strong, the atmosphere is alive with their hot heavy breaths. Each scene in this couple sex video is filled with raw passionate drive. The only noise you will hear is of our two lovers as they thrust against the wall, losing themselves in each other. Hands moving swiftly over faces, down bodies.  From the beginning, there is a pace to their moves, a fuelled need to get into one another as quickly as possible.
As the erotic story FRANTIC by the fabulous author Rebecca Sherwin depicts. There is a desperate need to find each other and get their bodies responding. He is instantly into her and quickly moves her gorgeous body onto the Chase Longue where he drinks in her body, rapidly removing clothing in his hastened efforts. Their focus is intense; his fabulous slap to her arse is sudden and meaningful, before he is in between her legs, burying his face deep as he teases her with some hot pussy licking. His tongue exploring and devouring her sweetness. The pleasure is ripe and evident on her face. You can feel yourself in this frantic fuck film; the intensity is real and erotic and alive and therefore is very horny to watch.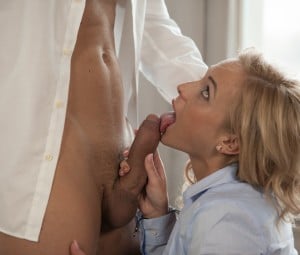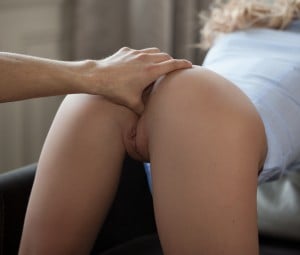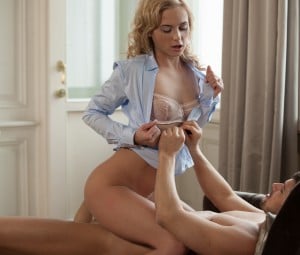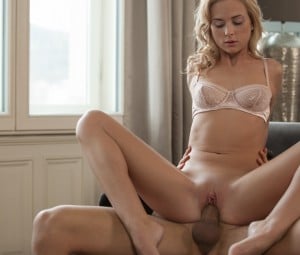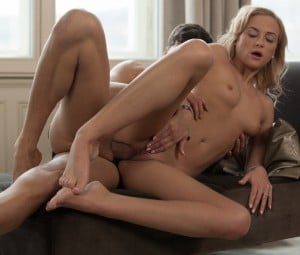 Other Films you may enjoy
Below is a selection of recently updated films and stories, just click on the image to view in greater detail