HUSH MY DARLING - Film
Lovers sex game with some restrained submissive fun
Comment
Spicing up the fun and adding some kink is a perfect lovers' sex game. Ideal when staying in has had to become the new going out, so why not get more adventurous in the bedroom? Experiment with some dominance and submission—surrender control to your lover and enjoy the heady excitement of being pleasured at their whim.
Amara doesn't hesitate to have her man, Maxmilian, just where she wants him. Straddling his naked body while his mouth is hushed with bondage tape and his strong arms held together, she knows he is completely at her mercy.
"I can do whatever I want with you," she says in a deliciously velvet voice. She is such a tease, the excitement coursing through her body, building her dominance as she takes her time to seduce him with her beautiful body.
Maxmilian is powerless, unable to escape her tantalising clutches, but then really why would he when his beautiful temptress is offering such erotic pleasures.
Taking the time to explore different facets of your sexuality together can be introduced by suggesting a gentle lovers' sex game just like this one. Teasing and hinting at where your play could go can really get you in the mood for some saucy fun. It can be intimidating to voice your desires, especially if they are on the kinky side, but by making your time for sex more creative and adventurous, you'll find your confidence to add the heat you're looking for.
This erotic video is the perfect way to entice your partner into trying a lovers' sex game of your own or maybe some BDSM. Watch as Amara masters not only the art of the tease, but her lover as she keeps him engaged in her delicious fantasy, using him in ways she knows will fulfil them both as they play. Give it a go, roll that sexy dice—you won't be disappointed.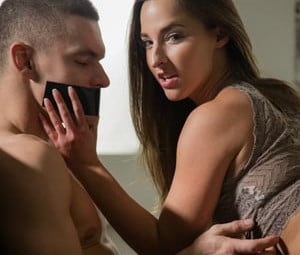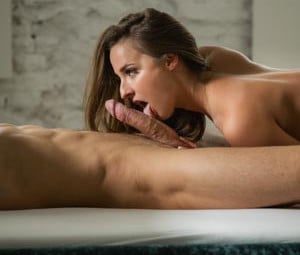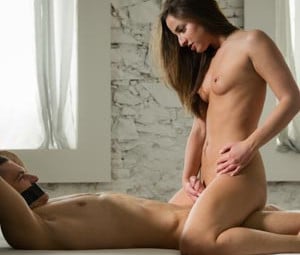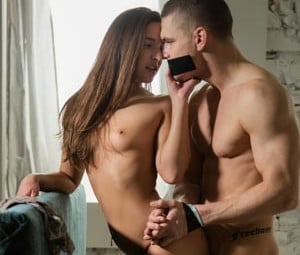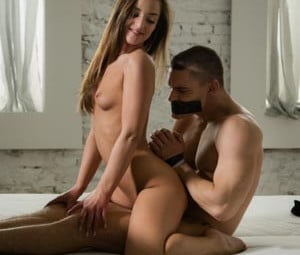 Other Films you may enjoy
Below is a selection of recently updated films and stories, just click on the image to view in greater detail