DARK OUTSIDE - Film
The simplicity of natural solo sex and pleasure
Comment
Here at Frolicme, we want to create a safe and honest safe space to explore the joy and understanding of sexual stimulation. It can take many forms and we particularly champion and support the intimate pleasure of solo sex and the benefits of some private masturbation. Here is one of our many female masturbation films where we focus on the simplicity of some me-time.
Self-pleasure is one of life's most wonderful gifts. To be able to satisfy your own body in such an intimate and beautiful way is truly underrated. Private masturbation not only gives you sensual relief it can also help you to learn about your desires and how to achieve them.
Here we have Jenifer in this elegant erotic movie enjoying some time alone, sipping her tea, watching the world go by from her apartment. The city lights hint at night-life buzzing and working below and here she is, just allowing herself to indulge in a moment of quiet and peace. Making time to relax and caress her own skin, gently arousing the soft flesh and awakening her sensual side.
It really is the perfect way to spend some time with yourself, getting to know your body while you arouse and tease. Take it slow—indulge the sexual fantasies in your mind while falling into the space of physical satisfaction that only you and your private masturbation can bring. Unlocking the secrets to your very own pleasure. Rising to meet your own touch, falling in love with yourself and the deep pleasure your physical self can bring you.
We are huge fans of sensual self-exploration and invite you to find your favourite sex toy, as Jenifer does her with a vibrating bullet, lie back into your cushions, get comfortable and touch yourself along to the gorgeous image of Jenifer as she lavishes love on herself.
Take your time, tease yourself, after all… it's dark outside and you've got all night…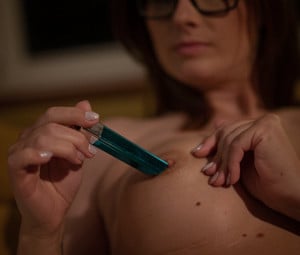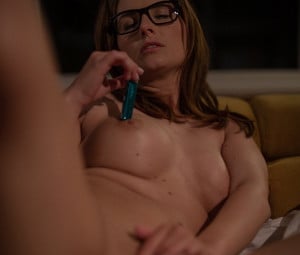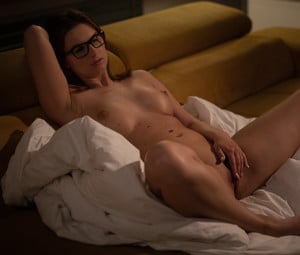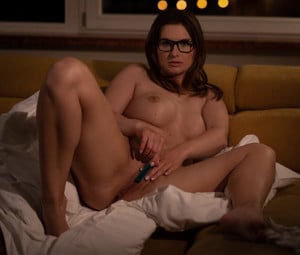 Other Films you may enjoy
Below is a selection of recently updated films and stories, just click on the image to view in greater detail