PRETTY PERFECT - Film
Beautiful couple lovingly embrace and orgasm
Comment
The title of this sexually charged lingerie porn very much conjures up the beautiful erotic imagery that is portrayed between these two hot individuals to create a very elegant but highly arousing erotic sex video. She is a beautiful dark-skinned girl who enjoys and is seeking the orgasm she knows he can offer and he just wants to fuck and enjoy her body as she is laid out before him on the table.
Each of their bodies offers a near-perfect image and body shape. The elegant dark skin of gorgeous Luna, semi-naked with just a touch of delicate pretty pink sheer lace clinging to her hips, is set against that of the hot muscular semi-naked torso of her lover Matt. You have to agree the overall image is pretty near perfect as these lovers get hot and sexy together on the table, devouring each other with lips and tongues and hot kissing.
Their sexual desire for each other is loving, tender and giving, all the elements for a hot soft porn film. There is no rush in their appreciation of each other's bodies, seducing by touch and orgasm arousal to stir each other's inner passion for intense and deep real and meaningful sex.
This explicit erotic sex video creates the mood of these lovers with plenty of lust, passion, urgency and desire.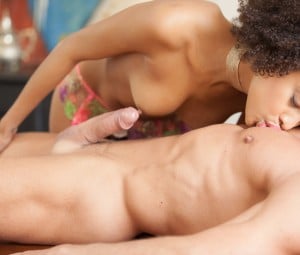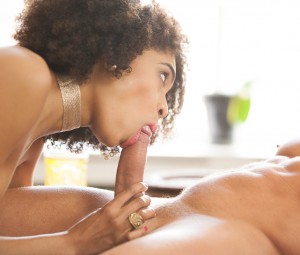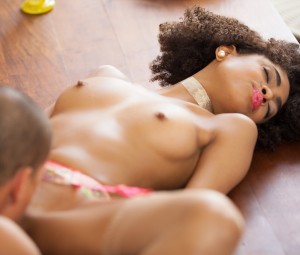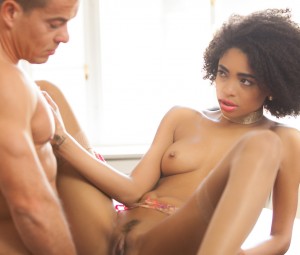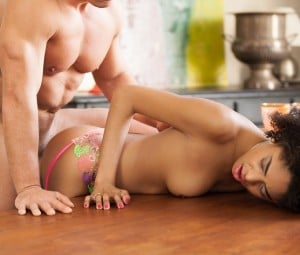 Other Films you may enjoy
Below is a selection of recently updated films and stories, just click on the image to view in greater detail