SUMMER FLING - Film
Naked couple enjoy the thrill of sex outdoors by the sea
Comment
This erotic naked couple movie finds a perfectly tranquil and secluded location to enjoy the simplicity of full-on nudity. Oh, what a sexy thrill to abandon all one's clothing to be completely natural amid the elements and enjoy carefree outdoor sex.
This horny young couple do just that and strip to enjoy some sex alfresco by the sea, indulging in their passionate adventures. With nobody in view, why not, indeed.
Wouldn't we all just love to be there right now? To have the sun glinting off the perfect ocean swell, the cooling yet gentle waves lapping around our ankles as we embrace our lover. Oh, to be inhaling the salty summery scent on their skin, our mouths watering with that beautiful hunger as we dive into sexual fantasy.
There's just something so beautiful about two people indulging in their physical love for each other, knowing exactly what the other wants and needs to bring them to a powerful and delicious outdoor orgasm.
With the sound of the waves broken only by the gasps and sighs of this erotic naked couple feasting and adoring each other, we follow their seduction up onto the hot sand where they sink to the ground and continue their sexy shenanigans behind the cover of rocks.
So rarely can we be just as mother nature intended, being free from clothing and other restrictions to get down and dirty with our lover.
This erotic naked couple truly make the most of their opportunity for a glorious alfresco fuck and treat us to their sexy frolic beside the seaside, beside the sea. A wonderful summer fling indeed and exactly what we all craving after what must feel like a very long time cooped up.
A sexy erotic movie to ignite our desire for that hot holiday romance in a gorgeous location with the sun firing up our passion, we really can't wait to recreate this scene ourselves!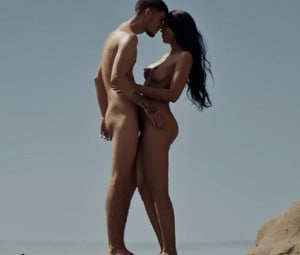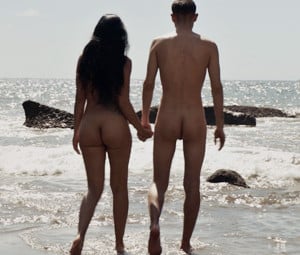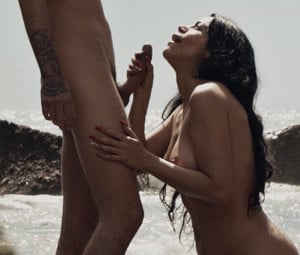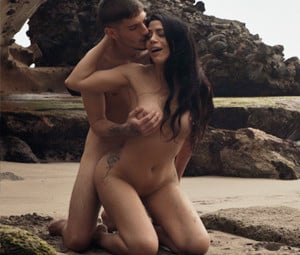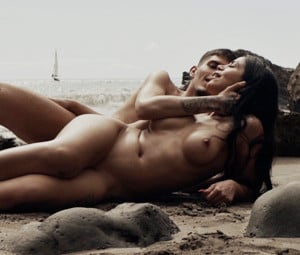 Other Films you may enjoy
Below is a selection of recently updated films and stories, just click on the image to view in greater detail