PIZZA PLEASURE - Film
Naughty brunette enjoys erotic masturbation fun with food
Comment
We hope you enjoy watching this fabulous pizza pleasure porn video featuring some very sexy female masturbation, so naughty and kinky with a saucy twist. This Pizza Pleasure film is full of sexy food play, erotic kink and of course some hot lingerie porn. Ultimately it's a naughty girl solo with a difference and one I loved filming and styling as it certainly offers a high degree of fun and creativity.
While pottering around in her sheer lace thinking of her mystery lover in the kitchen, our naughty girl Suzie decides to create a very special, very kinky pizza, making sure every aspect of the personally made meal is flavoured by her! Dressed in just her pretty lace panties and bra she sets about creating her tasty masterpiece, sensually infusing every aspect of her ingredients, rubbing her breasts and removing her panties while she teases and plays with her dough, using her perfectly shaped bottom to kneed and flatten, laying her special scent into the pizza… such a very naughty dirty girl!
As her mind wanders while she enjoys crafting her pizza her hands smack and work her cooking, loosing herself as she feels and works the texture and also while getting her pussy covered with flour. No cooking equipment is beyond her use either, as she quickly finds the large hard rolling pin a perfect tool to enjoy some extra intimate pleasure with and arouses herself into a delicious orgasm, finding the rolling pin a very sexy tool to use against her twitching naughty pussy.
I love erotic sex videos when they capture something a little extra. This is certainly no exception with lots of erotic sexy food kink and just naughty behaviour! For me, its has a little kitsch style with the feminine touch, all combined with that naughty pizza pleasure porn moment in the kitchen. But read the naughty story and find out what is really going on through her mind.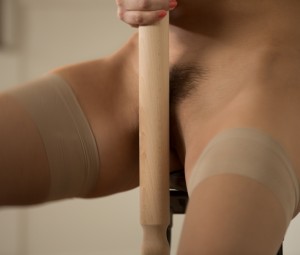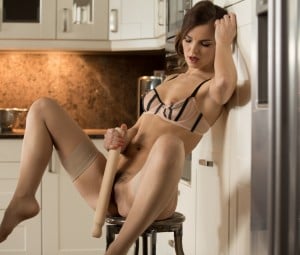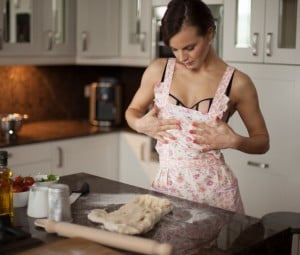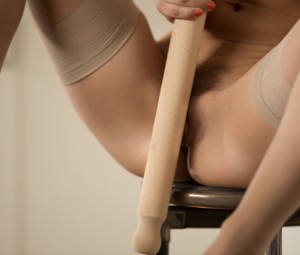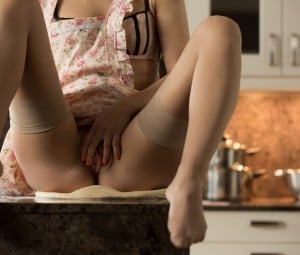 Other Films you may enjoy
Below is a selection of recently updated films and stories, just click on the image to view in greater detail