WATCH LOLA RIDE - Film
Couple seen making love by voyeur
Comment
Couple seen making love. Its often been said that we are all voyeurs at heart. Watching others fascinates and intrigues us. We are nosy and inquisitive. We like to observe and watch others and see how they behave.
When it comes to sex, many of us find it just downright horny. Voyeurism is a practice for deriving sexual pleasure. Watching others engaging in sex acts before our eyes. That is, after all, what we are doing when we watch sex movies and porn. We are enjoying watching others have sex, and that turns us on.
Some newspapers relish in the naughty side of the act. You may see headlines of; couple seen making love, as inadvertently individuals are caught on camera in an act of pleasure.
Very often voyeurs don't interact with the focus of their attention. And for some, not being seen to be observing raises the pique of sexual pleasure. Sometimes known as peeping Toms for secretly spying on unknown individuals. Voyeurism is a top 10 fantasy some people admit to enjoying.
So when we see Lola with her lover as a couple seen making love, we are not the only ones watching. Someone is observing her through the lens, as we feel the movement of the camera. Not only that, other security cameras appear to be filming. This raises the tempo for our voyeur as he secretly finds the opportunity of watching Lola ride and fuck her lover deeply sexy. It also raises the tempo for us, more voyeurs too. Knowing that someone else is watching and filming her. We know such an act is wrong, but the kinky taboo deeply arousing. It plays with our minds.  It triggers sexual fantasies of watching others. As well as the thought of being watched. Could they both be aware?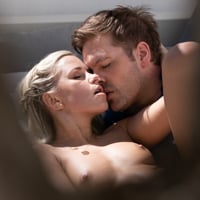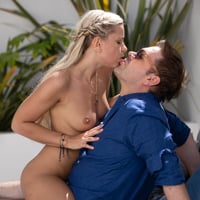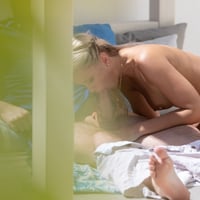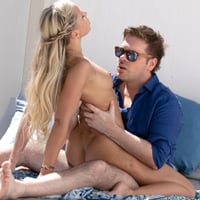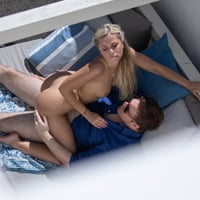 Other Films you may enjoy
Below is a selection of recently updated films and stories, just click on the image to view in greater detail