LOCKDOWN - Film
Sensual sex during restricted lockdown
Comment
Lockdown is that word that has entered our world and is one that we understandably struggle with. A word that speaks restriction, limited, enclosed, but where does that leave us when it comes to sex? It's a question we can't help to ask when we have to limit ourselves from human contact. Something so fundamental to our very existence. So in this of lovers, it plays on our sense of less and restriction and this creative porno is aptly called Lockdown. An adult art film to mark our time of restriction and lack of freedom.
But sex can be great meaningful sex even when restricted to space and freedom. Focused simply, this artistically produced porn video is concentrated just in a bare room with a simple chair and naked lovers fuelling that sense of less. There is less space and less environment. But the sex is incredibly loving and meaningful and elegantly presented even if simply produced.
As the first bars of the music play out "from across the room, I feel your presence…" the lovers are locked into their embrace, deeply kissing with such intent of passion. They seem to be oblivious to the world around them. What is happening beyond the small space of their chair where they fuel their heated sexual need. Hands wildly roam and touch with wanton desire. They need each other and need to touch and consume their existence. They need to explore and share their sex in a deeply intimate way. To them, nothing seems to matter or be of interest except the need for their own pleasure which they intently share. As the music plays on in this artistic porn film the sex is intoxicating and it remains so intense while barely straying from the small space they consume. It says a lot about what sex means to us.
So enjoy your sex as we do even in your restricted lockdown and find your chair to enjoy that personal intimate lovemaking.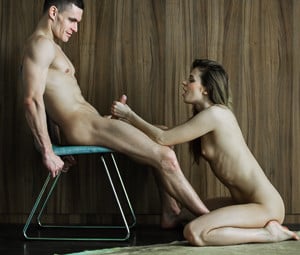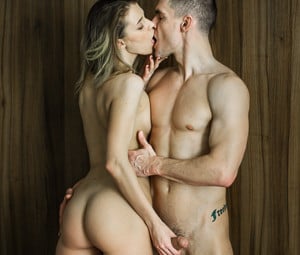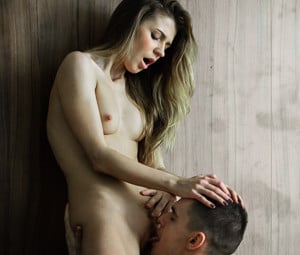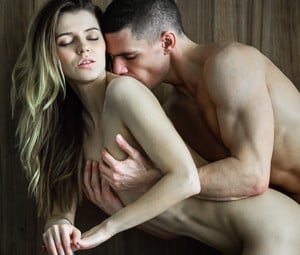 Other Films you may enjoy
Below is a selection of recently updated films and stories, just click on the image to view in greater detail