KINKY FUN - FILM
Sexy kinky brunette blindfolded and gagged
Comment
Our erotic pleasures are all so very individual, we each have subtle differences of what turns us on, either visually or physically and therefore I love trying to vary my approach to my erotica to offer something a little different where I can, in this case, a little dose of kinky sex masturbation with the lovely Tina!
Ultimately we look for that moment where we can lose ourselves and feel that inward sexual high. This erotic movie offers a short tap into some kinky sex pleasure, just a little taste with the added naughty fun of a ball gag, blindfold, restraints and dildo. It's the idea behind her thoughts and her furtive mind as she enjoys succumbing to the sexual pleasure she has on her own masturbating on the sofa. It's so much about what is in her mind that is driving her sexual arousal and female masturbation pleasure, the other accessories just help her heighten the moment to orgasm.
This arousing BDSM film is simple in its manner and style but has a fabulous music track in which I love the man's voice in the background, rather like the man she plays to in the story. She is a mature woman who has a secret other sexual side. With it being a single solo scene, it is well worth reading the erotic story first as so much is in her mind and we need to share. Click to read the accompanying story KINKY FUN written anonymously in house and get into the mind of our naughty lady as she fingers herself and enjoy both reading the erotic tale and seeing the highly erotic film.
One of my gorgeous members did actually point out to me that to see her saliva just dribbling from her mouth as her lips clenched around the gag, was highly erotic for him.  So watch and see for yourself and enjoy this kinky porn video with her.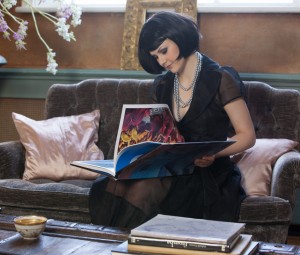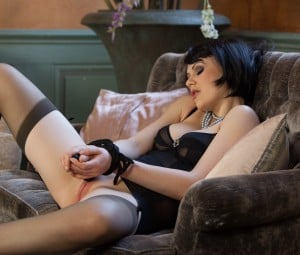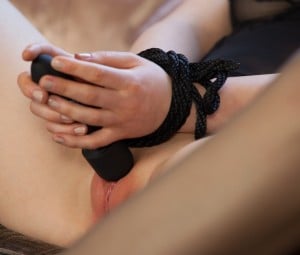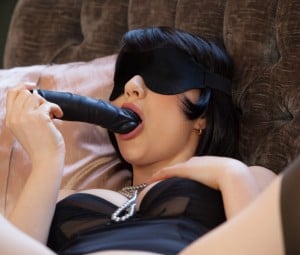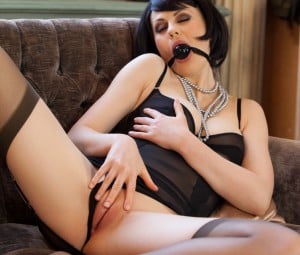 Other Films you may enjoy
Below is a selection of recently updated films and stories, just click on the image to view in greater detail