IBIZA LOVE - Film
Naked lovers enjoy passionate erotic sex in bed
Comment
There are all manner of places to enjoy sex, but the bedroom and the comfort of a forgiving bed that offers space is still understandably a favourite place to explore and enjoy sex. Here in this film of beautiful passionate erotic sex our lovers soon find themselves enjoying the intimate pleasure of each other's bodies.
Lying naked and looking very physically enticing on the bed with her pert bottom lying uppermost, and her shaved pussy, Sicilia is soon aroused by the strong torso and manly parts of the lovely Nick. Crawling onto the bed behind her, Nick can't help himself when faced with the sexy naked body before him. Warming some oil in his hands it offers a fabulous way to sensually explore the pretty body before him and as a gentle way to sexually arouse his lover.
This is a loving scene and beautiful erotic video of sensual pleasure and passionate erotic sex. It offers the viewer lots of meaningful sexy penetration by the very well endowed Nick who naturally enjoys fucking his pretty nude blonde lover as they lay together in bed. It is intimate and very real and shows just how good natural lovemaking can be in the firm hands of a caring lover.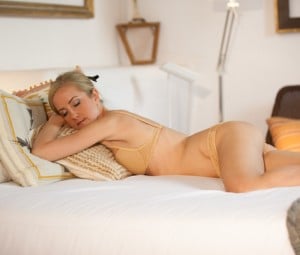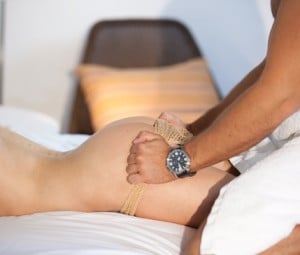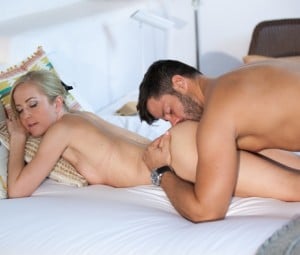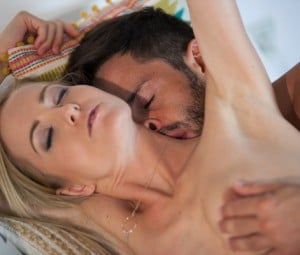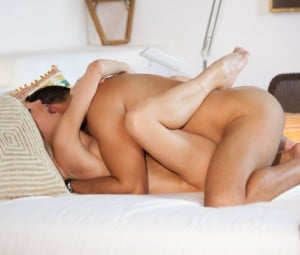 Other Films you may enjoy
Below is a selection of recently updated films and stories, just click on the image to view in greater detail