PIANO SEX - Film
Couple enjoy romantic sex whilst playing music together on a grand piano
Comment
For those who enjoy the finer things in life, the elegant sound of classical music playing and the sight of a beautiful feminine naked body immediately next to you. Then you will certainly enjoy the stylish composition of this sensual grand piano sex video.
Erotically charged and very elegantly naughty, the grand piano sex video opens with our fine pianist alone playing his piano before he turns to find his lover standing naked next to him. She lets her sheet drop to the floor to reveal her fine porcelain skin for him. Taking in the full sight of her glorious body as she stands there before him, he pulls her in. She sits her on his lap by the piano while his mind turns to the pleasure of working her very sexy body.
From there he wastes no time in exploring and desiring all that she offers and a very horny fuck scene begins. His mouth is soon wrapped around her nipples, tasting and devouring her skin and flesh. His fingers search her wet pussy and ensures she is fully aroused before he fucks her deep against the piano and then on the chair. If you enjoy a sexy blow job scene then do make sure you watch this film, as there is a lovely scene towards the end of the video where she enjoys the pleasure and taste of his hard cock in her mouth. It is sensual and slow and she swallows every last drop in such a refined fashion, an exquisite moment in sucking.
To enjoy both the beautifully written erotically charged visual scene, do take a peek at PIANO SEX the erotic musical story written by the fabulous Sidney Sitravon. It paints a wonderfully vivid picture of our lover's scenario and how she finds herself naked before this fit young pianist, or is he?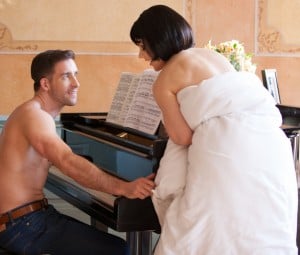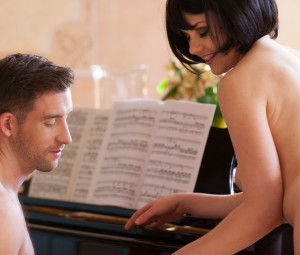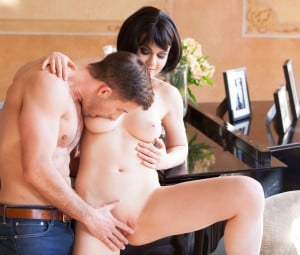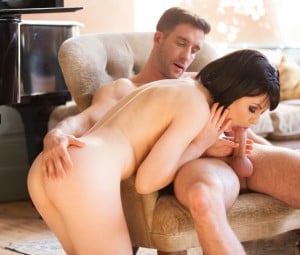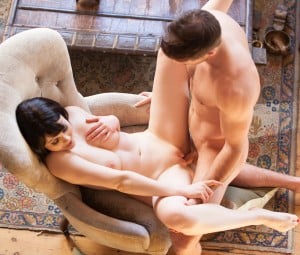 Other Films you may enjoy
Below is a selection of recently updated films and stories, just click on the image to view in greater detail