ROCKS OFF - Film
Beautiful outdoor movie of sensual solo sex
Comment
Oh, the joys of being able to enjoy one's body, exploring the natural ability we all possess to arouse and bring beautiful intimate pleasure during some sensual solo sex. This elegant erotic film on the joys of a woman masturbating is set outdoors against the raw, rugged backdrop of a rocky landscape down by the sea. 
In this isolated wild location, our gorgeous Anya sits, her body naked, at first wrapped and carefully cocooned in a soft towel as she takes in her surroundings. Then as the natural elements play around her, she strips her body free to expose herself. Finally, she lies back, her lean limbs horizontal against the rock, letting the air waft over her skin. That sense of feeling free enjoying sex outdoors, naked in the elements, brings a sensuality and offers the perfect scenario for some sensual solo sex. 
Her fingers skate down her skin, they zone to her pussy where she starts to touch her feminine folds. Her fingers move intently over her nub, stimulating her moistening folds, building the growing pleasure her clitoris brings. As the sensation increases, her fingers delve to penetrate and explore, becoming more rhymic as they slip and feel the sexual pleasure they encourage. Slipping deeper into her slit brings a heightened response as her body wants to reach its orgasm. 
Knowing her body, she pushes herself working her fingers to grasp her orgasm and enjoy the waves of pleasure that flow. Such an important intimate act, we must continue to focus on the benefits of masturbation to help destigmatise what is so vital to our own healthy sexuality and support of our wellbeing. There should be no taboo about positive good sex and the joys of sensual solo sex, regardless of gender. 
Do take a moment to browse through our female masturbation videos, we have many wonderful films of women taking ownership of their pleasure and really giving themselves a great time.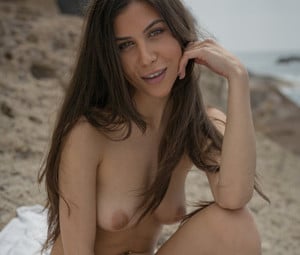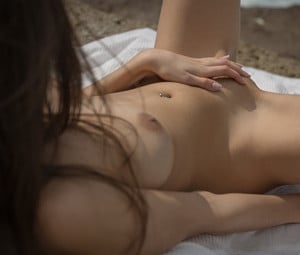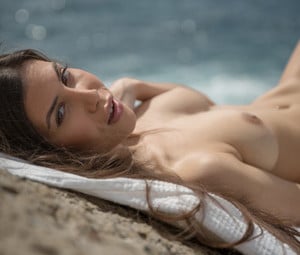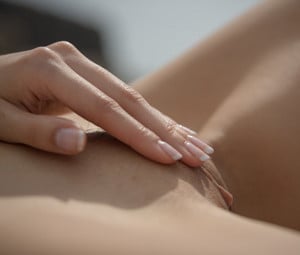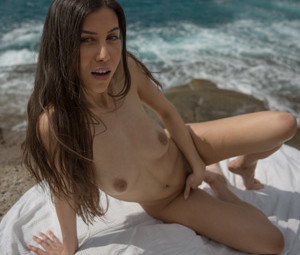 Other Films you may enjoy
Below is a selection of recently updated films and stories, just click on the image to view in greater detail