BIRTHDAY TREAT - Film
Sexual pleasure during an all female erotic sensual massage
Comment
It was his treat to her but equally their pleasure to enjoy. He knew her body so intimately, her feminine form and shape that he treasured sat naked and blindfolded on a bed before him. Every responsive nuance felt at the touch of his hand but never had the touch of female hands. Never until this moment during such a sexually erotic nude massage. This was their shared moment of such hedonistic pleasure, and one he wanted to be part of, but with his eyes only. Watching intently, his hand a little shaky, he captured on film her body responding to such intimate and focused pleasure.
Enjoy engaging in this beautiful and deeply erotic video of a woman's experience of intimate feminine pleasure at the hands of two women intent on inducing sensual erotic bliss. Sight removed from all around her, Cherry relies on her senses of touch, taste and sound, hearing the girls Ariel and Susie so close cup lips together, kissing while seducing her body with their fingers and hands. The decadent stimulation of more hands than less exploring her erogenous zones. Seeking the sweet pleasures of her clit, gorging on the moistening folds, which they, in turn, arouse, bringing her closer to orgasm with their focused touch. One can only imagine the glorious sensations received as fingers expertly part their way to allow others to repeated slip through the aroused channels of her vulva. Her body played with as an instrument of pure tantalising pleasure.
This erotic nude massage all ensuing but a few inches away from her voyeur. His eyes intent on being party to this exotic interlude of pleasure. He is neither seen nor involved other than to quietly record in an amateur way her pleasured responses to these female lovers. The pleasure shared to enjoy in this hot voyeur porn video.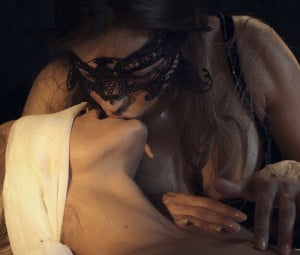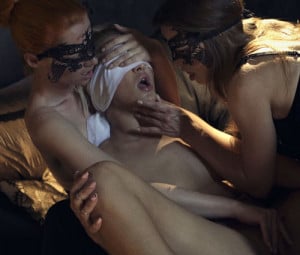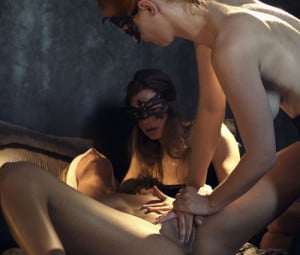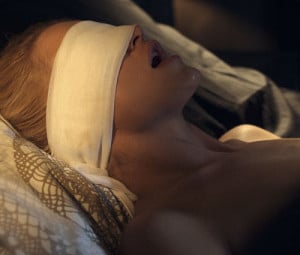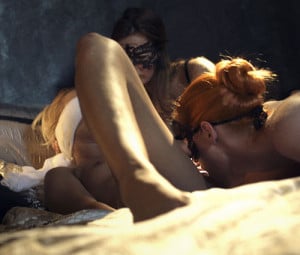 Other Films you may enjoy
Below is a selection of recently updated films and stories, just click on the image to view in greater detail