CINEMA XXX - Film
A very naughty cinematic threesome fuck with shades of 70s hedonism
Comment
A sexy throwback vibe of 70s style porn, this artistic hedonistic porn movie is a nod to the dramatic age of burgeoning sexual liberation, those days of the colourful and sexually open 1970s. Set in a luxurious private cinema room, it might seem a million miles away from smoky dark peep shows of old where dirty films flickered to the sound of men jacking off to sordid scenes and sticky carpets, but rest assured, our onscreen action is just as hot and horny. As sex flashes on the big screen, our leading ladies cavort and tease Steve, blocking his view of the film action, but how could he possibly complain? Not only are the pornographic images cast onto the lithe bodies of these gorgeous sirens, he knows fine well he's about to star in his very own scene, judging by the way these two are caught up in their seduction of each other. 
The lighting is low and smouldering, providing the sexy backdrop to this hot and dirty threesome. 
Steve lies back in his deep sofa, languishing in the attentions of these two hot blonds who lick and suck his thick hard cock while he fingerfucks both of them from behind, their asses in the air at the perfect distance for his outstretched arms. The action continues with our sexy starlets throwing themselves into their roles, method actors through and through as they perfect this glorious scene of 70s style porn. 
Our FFM sexy threesome tease incorporates the joy of easy love and sexual liberty born from the 70s. A Frolicme spin-off style of cinema of the colourful and invigorating era where group sex was commonplace and wild sex parties were all the rage. 
If you like your sex downright rude and raunchy, then this erotic adult movie is for you. Featuring hot girls who just want to use their man for their own ultimate sex-crazed pleasure. We love to bring you our own 70s style porn that celebrates these bygone exuberant times.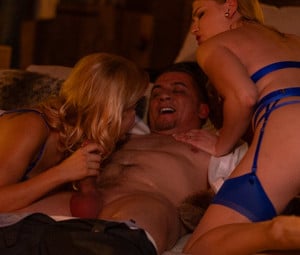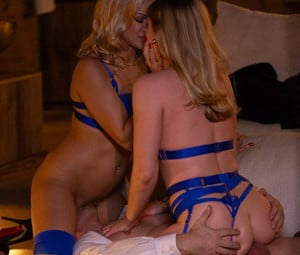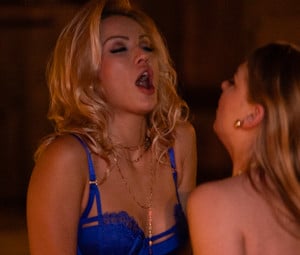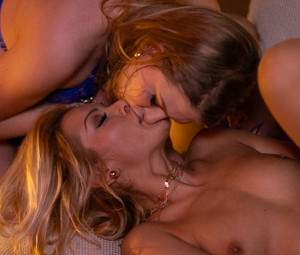 Other Films you may enjoy
Below is a selection of recently updated films and stories, just click on the image to view in greater detail