Firstly, what the hell is pegging?
Pegging is a sex act where a person wearing a strap on penetrates another anally. Typically the person being penetrated has a prostate, though any individual can be pegged or do the pegging. The term 'pegging' was only recently introduced as a name for the act, which didn't even have a definition in the dictionary. The name 'pegging' was made popular when it was the winning entry in a competition run by Dan Savage's Savage Love, a sex advice column to find a word that described pegging sex. It has gained momentum and the act is now generally known as pegging in English.
Pegging with a partner
Well, you really do need another party to enable this erotic act. The main thing to remember is, as always, communication. You will quite likely be in a trusting place with this partner, at the very least, you'll be intimate enough to have a frank discussion about what you are expecting by the pegging experience. You may have been thinking for a while that you'd like to try pegging, or your partner has hinted by doing something subtle like leaving a bag with a harness and dildo… or you may need a prop or prompt to open up a dialogue—pegging isn't really something you can 'surprise' on someone. Though as you know, here at FrolicMe, we are firm believers that communication is sexy and the anticipation that comes from discussing and sharing your thoughts and ideas can actually be a huge turn on in the lead up to your pegging adventure. Choosing and buying the equipment, getting yourselves all revved up by watching pegging erotic sex movies, or reading erotic stories to get you loosened up… then…
Imagine yourself naked on a bed. The person you're with is fully capable, prepared and, most of all, excited. A devilish grin crosses their face for what you're about to do together. You're not scared or worried because you know you're in good hands—and one of those hands is currently massaging the crevice between your ass cheeks. Any nerves you had before quickly disappear as this methodical rhythm on your butt is oddly the most satisfying massage you've ever had. As if they could sense the exact pattern of your breathing, the tip of one gloved finger leans against your puckering hole. They're testing, to see if you're ready. You take a death breath out and your ass allows, accommodates, and welcomes that finger inside. As if you're one, working together makes this even more delicious…
Forget about stereotypes
Being penetrated anally for the first time is an important experience. More than physical pleasure, more than power dynamics, it is looking at our sex in a new light, being able to open ourselves—and our sphincters—to someone else. Allowing yourself to feel new sensations with someone builds a shared experienced and—most importantly—trust. The thought of pegging might open up your internal dialogue on what it says about your sexuality or challenge your thoughts on how sex is not limited to traditional ideas of what sex means. It can be a liberating and truly profound moment to realise that your body is yours to explore and not a product of someone else's stereotype of how you should be enjoying it.
Wait, let's look at logistics here, what if I want to peg someone but I already have a penis?
Why would someone with a penis use a strap on, you say? You only have one penis, right? It doesn't change shape, girth or curvature? Choosing a dildo gives us infinite options for strap on sex and direction for our pleasure points. If you're having trouble taking you or your partner's penis out of the equation, it might be worth digging into who's pleasure is this centred around?
Pegging doesn't change who you are or how you identify sexually.
Newsflash, if you thought gay men were ploughing each other's bumholes because it's the only hole available, get ready to have your mind blown. Having your back door entered can be pleasurable for a variety of reasons that have nothing to do with your sexuality and everything to do with one enjoying a part of your body and the way it makes you feel.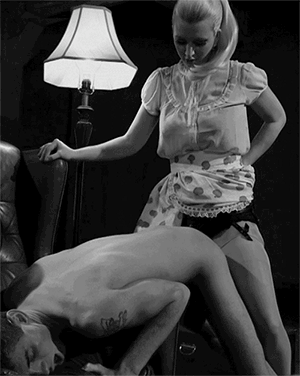 There are two main draws to pegging—mental and physical. While pegging can be physically enjoyable, for some the main draw is mostly mental. Those with penises have the ability to penetrate and be penetrated. Penetration is not synonymous with power or submission. Think about it: people with vulvas get penetrated and aren't necessarily powerless or submissive. Power is in the eye of the beholder. That being said the variance of perspective is attractive if anything for variety's sake. Mental or not, pegging can be physically enjoyable via prostate stimulation or via accessing different parts of the vaginal canal and clitoris through the lining of the anal wall.
Are you a Pegger?
Address any fears and expectations with your partner prior. What cleaning are you doing to prep? What type of barriers are you using? What happens if there is poop? If someone has not been penetrated before, odds are they're probably scared of pain. Hello, empathy builder! Read our beginner's guide to anal sex for some handy information which will also apply to your new anal adventure. Pegging doesn't have to be and should not be painful. Many launch into a conversation about lube, dildos with a focus on "going slow and breathing." While this is sound advice, there's much more to it. Yes, lube, pacing and breathing are important for pegging….and also for 90% of all sex acts.
Let's get over the 'lack of confidence' hump when it comes to humping butts. You don't need to be physically strong or a fear-inducing dominant to be a prepared pegger. Anyone can learn to thrust with the best of them, though some of us have a certain demeanour that seems to beckon the hungry holes to line up.
Getting handsy
When you think of pegging you think dildo + strap on = fun times. There's a little secret to pegging many folx may not let you in on—using your hands can be the difference for the first time or even veteran penetrators. Using a lubed up, gloved hand is integral to a pleasurable pegging experience and can be sumptuous enough to be your entire show altogether.
You have a tactile advantage with your hand, whereas a dildo you cannot feel. Starting with your fingers will not only help you understand where your partner's fun spots are, but it will also educate them as well so you both understand the sensation should you choose to move on to the penetrative activity. Bonus point: if you progress to penetration after this on someone with a prostate, it will already be engorged so internal stimulation will be even easier to access!
Finding the prostrate
So what does the prostate do you ask? The prostate gland is responsible for producing the seminal fluid in ejaculation—but guess what, it is also responsible for mind-blowing orgasms if stimulated with a little prostrate massage … and a great reason to get onboard with pegging! It sits on the anterior wall about 5cm inside the rectum. It can be felt as an area like a fleshy pad. The good news is, the more aroused you are, the more engorged it becomes and the easier to find each time.
What will I need?
When you decide to go the route for dildo penetration there are two important elements: dildo selection and sex positioning. For first time pegging, you don't want an intimidating dildo nor do you want one the size of a baby carrot. It should be long enough so you have a chance of hitting the fun parts, not to mention making this easier on the pegged because they'll run less risk of falling out with a moderate length to their apparatus of choice. Curvature is a nice addition no matter what pair of genitals your peggee has, assure you're always aiming it towards the genitals as this will differ in face-up versus face down positions.
So when it comes to sex with sex toys you may choose, especially if you already have a penis, a harness and dildo set like this one or if you have a vulva, you might be up for some double fun with a strapless dildo that is held in place by inserting an end into your vagina – this model even has the 'bunny ears' for extra clitoral stimulation.
Good position for pegging
Contrary to popular belief doggy is not a recommended position for pegging. Height and torso differentials, not to mention muscle groups needed to make this position suboptimal. Instead, try having the pegger lay on their back as the peggee lowers themselves onto the dildo in 'cowperson' position. With the pegger on the bottom, it's more about hip movement in all directions to hit your person's spot. If you want more of that classic pegging sexual fantasy porn, transition to a plank position from doggy style so that one person is lying flat atop the other, then hump away to your person's delight!
Like any sex act, pegging can be as intimate or aggressive as both parties want it to be. Take a deep breath, relax your mind and your sphincter and get ready to spelunk into your deep unknown.
Think about hygiene and anal aftercare!
Aftercare is important, you may have a little post-coital fluid or mess to clean up, this is all part of being intimate and if you planned well, your towels and wipes will be close to hand. Remember if you have a vulva, be super careful with your clean up, ensuring never to let bacteria from the anus get anywhere near the vagina.
Now you can relax and revel in the deep bliss that comes from a truly unique and mind-blowing connection following your pegging sex.
Talk about how it went, what part you liked, what you'd do differently and most importantly, plan the next outing for your new best dildo friend! As ever, communication can be to most fulfilling and lasting part of your ongoing sexual adventures together. With all that in mind you may like to watch one of our erotic films on pegging sex.