What do you call it? Wanking? Tossing? Tugging? Jerking? Spanking the monkey?! (I hate that one). Masturbation is very rarely called by its 'actual name' by penis-owners and I've always wondered why so many people have collectively got to the same almost infantile place. I've worked in the sex toy industry for over 13 years now and spoken to all types of people with penises about how they use their junk—and 9-times-out-of-10, it turns the most confident person into a blushing teenager. We are so used to masturbation being seen as embarrassing, a religious abomination, in some cases mortifying, and in many cases the punchline of a joke—that it is sometimes hard (pun intended) to take it seriously. And god forbid that we feel empowered by it! Aside from it feeling good, and in most cases, being a vehicle to orgasm, there really is much more to men masturbating than you might think. Heteronormative culture really does back some people into corners when it comes to their self-expression and sexual exploration, and I think that's such a fucking shame.
I call masturbation an act of self-love. I try and remove the giggling inner-teenager and think of it as a fun time to relieve stress, tension, and satisfy myself. I think of masturbation as part of my wellness routine, and I don't any feel shame about it.
It's important to remember that masturbation is an instinctive act that's been around since the dawn of time. It sometimes gets written off as a modern act of perversion by the Western World – but there are mentions of masturbation in historical texts alongside in historical arts, some dating back to as early as 560 BC. According to Egyptian legend, the universe was created by the god, Atum, after he had ejaculated with the river Nile representing the number of times he had ejaculated. (No pressure to match him, don't worry – I want you to enjoy your body, not develop a new universe). The Pharaohs of ancient Egypt would also ceremoniously wank into the Nile—with the belief that this would enable the river to give them a plentiful harvest and more blessings. Fancy a swim?
Most of us discover it naturally as part of a totally normal curiosity about our bodies and how they're changing.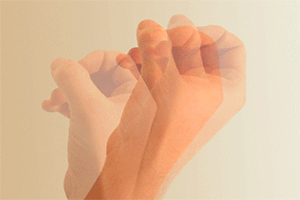 When I ask people about how they discovered masturbation, it's often because of playground talk, pop culture references, or from fiddling with their erections when they were growing up. Lots of people I know, when I asked, discovered masturbation from mimicking pornographic films. Me? I discovered masturbation by climbing a lamppost. The grinding up-and-down felt a little 'too' good and I had to scurry back into my front garden to hide this new discovery which had left me with what I knew as a 'boner'. I distinctly remember how the nice sensations weren't just focused on my penis, as the movements sent lightning bolt-like sensations down my inner thighs and I was instantly fascinated. In retrospect, I think that was the moment that triggered my fascination with sexual pleasure. Do you remember how you discovered it?
The benefits of masturbation
The benefits of masturbation are vast, exciting, scientific—and quite frankly, rewarding. It's a really good way to just take some time and have some relief. Not only do you get the satisfaction of pleasuring yourself and (sometimes) ultimately bringing yourself to orgasm, there are health and psychological benefits to pleasing yourself.
During masturbation, your body releases a big sexy mix of hormones, including some of my favourites, amongst others:
Dopamine: a neurotransmitter that mediates pleasure in the brain. The brain chemical is also known as the happy hormone, and is also release when we eat a food we have been craving, get lots of sleep, and when we listen to music. It ultimately plays a big part in how we feel pleasure.
Osytocin: this hormone is nicknamed the love hormone and is also known for helping sperm movement. It helps to deliver those warm and affectionate feelings which research has shown to reduce both stress and anxiety.
Endorphins: Oh endorphins. I'd love some of these on tap. These delightful and euphoric chemicals are nicknamed the feel-good hormones, as they help to relieve stress and pain when they're produced by the body. Endorphins are also famously released during exercise.
Prostate health 
There have been many studies over the years, regarding the link between regular masturbation and improved prostate health / reduced risk of prostate cancer. The results aren't 100% clear to experts yet, but the general idea is it's believed that regular ejaculation would help move harmful chemicals out of the body which may be sat there settled in semen, inside of your body.
A study done by researchers at the Harvard T.H. Chan School of Public Health in 2016 found that penis-owners that masturbated not very regularly (4 to 7 times a month) had a 20% higher chance of prostate cancer, compared to those who masturbated very regularly (upwards of 21 times a month).
This doesn't mean that wanking regularly should stop you from looking out for your prostate. If you have a prostate and you're over 45 – you should go for routine prostate examinations.
Penis pleasure – make the most of it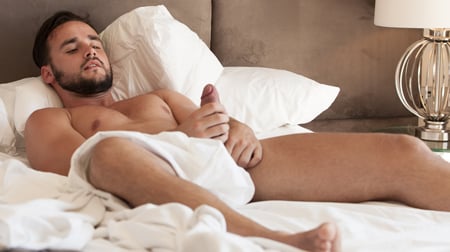 Masturbation doesn't have to be a quick-fix with a box of wet wipes (biodegradable, I hope) next to you, and some sexy videos (FrolicMe,  I hope) on your phone screen. There's absolutely nothing wrong with doing it that way, but it can truly be an 'experience' if you allow yourself to think of it that way. There's no need to rush unless you're on a time constraint. People with penises are often sold the idea of just having a quick wank and getting it over with to release the tension – but there's no reason why you cannot turn it into an intense session and please yourself.
There are many ways you can make it feel special and sensual. Why not do it after a long bath or shower, and try and stimulate your body's senses. Personally, I like to play with temperature—and really recommend stimulating other erogenous zones at the same time, like your nipples, your perineum (the gap between the balls and the anus) alongside the balls.
Edging is also a great way to build tension and really reach an explosive orgasm, in all senses of the word. Edging is the act of controlling the orgasm—by gradually bringing yourself to cum but 'teasing' your penis so it doesn't ejaculate when it's building up and just about to. You come close, and stop, and repeat. For as long as you want.
If you are also into playing with other people's penises, exploring yourself like this is a great way to become a *fantastic* shag. What better way to know what to do than if you've explored it on yourself—right? Knowledge is power and penises are wonderful.
Bring in sex-cessories  
Here come the toooooys! (to the tune of 'Here Come the Girls' by Ernie K. Doe) (ref 5). Now, let's talk about accessories that you can use and bring into your routine to reinvent things, help you explore new ways to orgasm, reduce friction and boost performance confidence.
1. A good Lube. I cannot express enough how much a great lubricant can totally upgrade your masturbation game. I'd recommend a good hybrid lubricant like "SPIT to Reactivate Hybrid' or 'SPUNK Hybrid" – both of which have the perfect blend of wateriness and long-lasting slickness from the silicone. Lube is particularly beneficial if you are circumcised and masturbate a lot.
2. A Fleshlight. Yes, the worldwide best-selling for penis owners is truly a must-have for those wanting to put some money towards a great masturbator. You can select from porn star moulds, smooth, training strokes or the super sexy clear options – giving you a front-row seat to the action.
3. A Tenga. One of my favourite brands in the industry, Tenga really reinvented the focus on put on pleasure products for the penis. Their unique and technologically advanced toys aren't just about bringing you to orgasm, they are uniquely textured and manually controlled for pleasure throughout masturbation.
3. A Hot Octopuss PULSE There are a few options of PULSE to select from, with power-plate vibrating and pulsation technology that truly feels INCREDIBLE. They all have luxurious silicone pad that sends these intense sensations directly into the frenulum (the back of the penis head). PULSE is a great way to practice bringing a penis to orgasm without the focus being solely on stroking – it's all about pleasure.
So, there we have it. My little beginner's info guide to masturbation and taking advantage of what you are born with naturally, and should enjoy instinctively.
If you have any questions about a product, sex, how to wank, or upgrading your masturbation game – shoot me an email.
Enjoy…