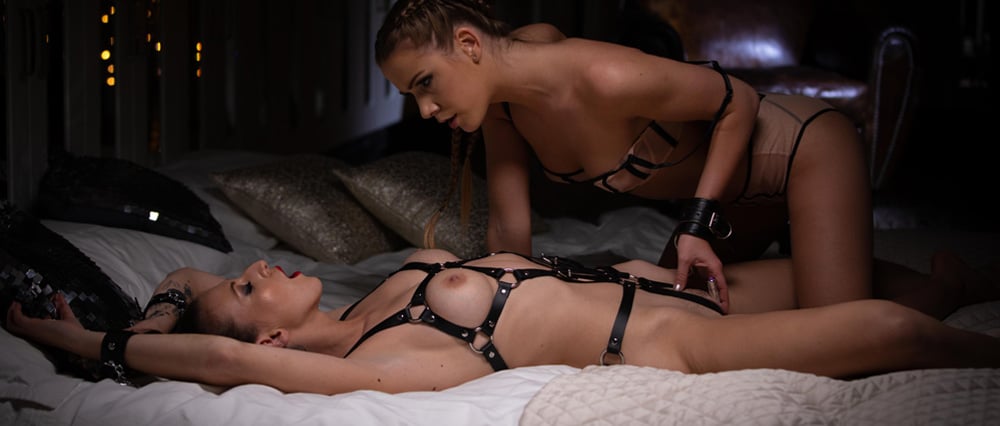 KINKY GIRLS - Audio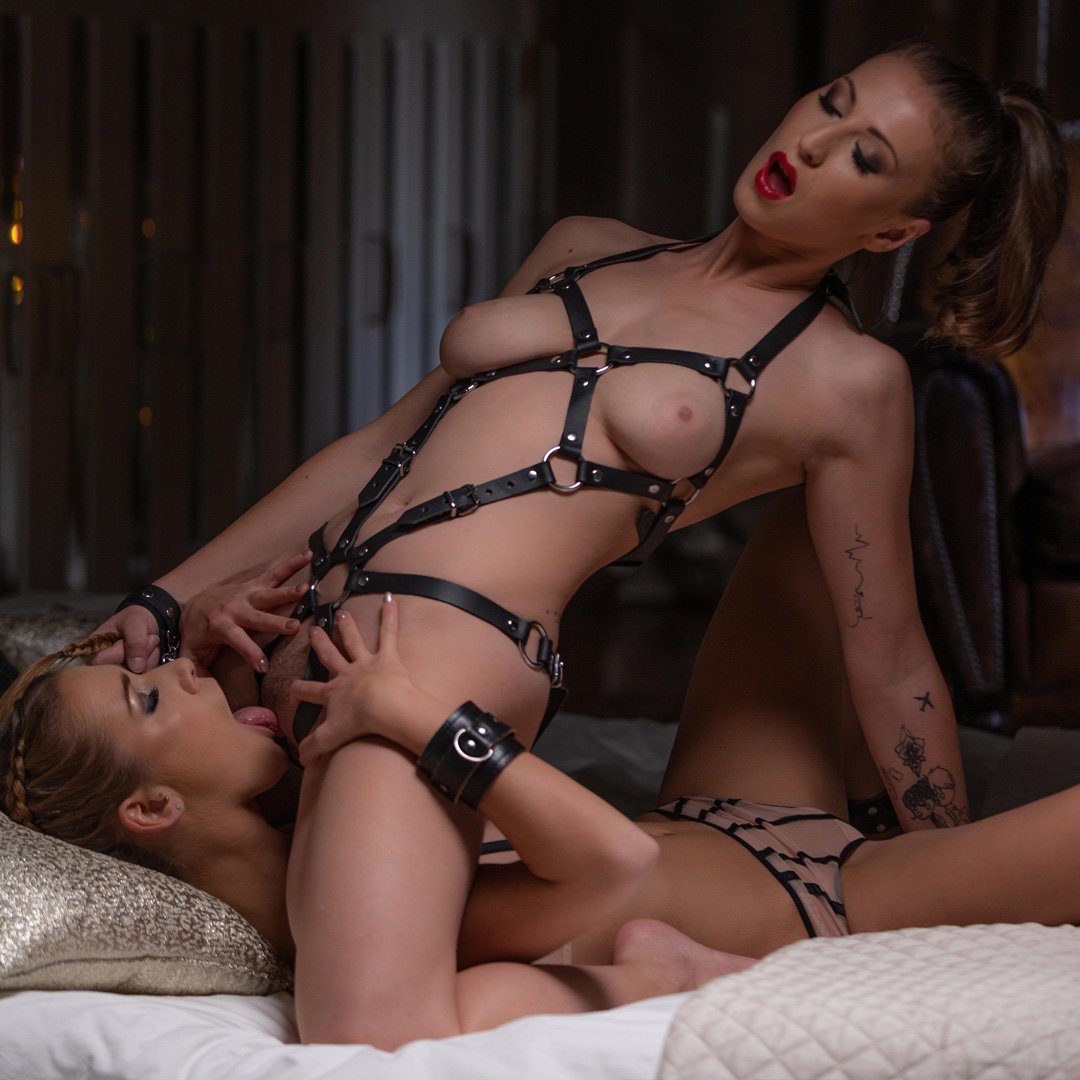 KINKY GIRLS - Audio
Kinky girls enjoy the pleasure of soft BDSM in leather
Comment
The BDSM leather harness dug into her skin, as she positioned herself, waiting. Her pale skin a stark contrast against the dark black of the leather. 
She rubbed her legs together in anticipation. The narrow slits of her harness teasing her pussy making her deliciously wet. Her pulse throbbed, as she tried to elevate some of the pressure building low in her stomach, twisting her legs together. The sensation of the harness against her sensitive skin almost too much to bear.
She buckled her bound wrists in desperation, the heat from her lover's gaze making her breasts stand pert to attention. The delicate nubs straining to be touched. 
She watched in desperation, a moan slipping past her lips, as her lover emerged from the other side of the room. Her petite figure swaying slowly as she moved towards her bound sub. 
"Are you ready for this to get kinky?" 
Enjoy this hot audio sex story of soft lesbian BDSM as two kinky girls playing with leather bondage wear.
Read all about the wonderful author: Posy Churchgate